I've done a lot on this bike, from Granfondos to riding across Portugal with panniers, over 12000km to date. Now time to try the Vaaru in a drafting duathlon here in Portugal.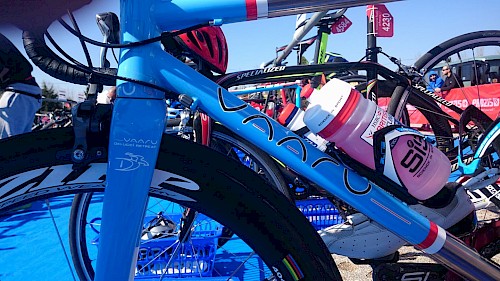 So, on the 24th February, I did just that. After nearly 2 years away from the duathlon scene it was time to get back on it. The race was based in the beautiful town of Arronches, not far from Spain, the weather was good, sunny and warm. I race for a Portuguese team here in Portugal, the Black Bulls Clube de Condeixa, based not far from where I live. I really love being part of a team, all sharing the nerves and excitement of a racing environment.
Getting ready to test
With the Octane's unique spray job, something totally different, it stands out from the crowd and attracts a constant flow of admirers, not of me, but the bike. It's a lovely feeling knowing that no one else has the same bike as you.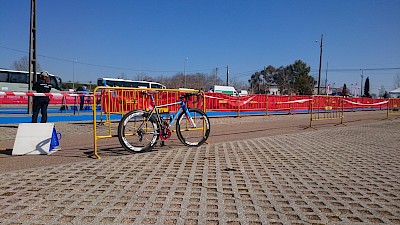 Time to put the Octane into race mode, I added some Zipp wheels (808 on the back and 404 on the front).
Then a nice set of carbon draft legal aero bars and the added bonus of already having the Absolute Black oval chain rings on the bike, which I've tried and tested in a duathlon training brick session, so I know they do the job. The bike looked the business, certainly getting loads of looks from fellow competitors asking what it was? How amazing it looked! But does it live up to its looks when racing?
So, what's going on in the back of my mind when I know I'm the only one with titanium when everyone else is on carbon bikes? It's always about the weight of the bike. How much does the bike weigh when built, people ask? Well, to be honest I don't know. It doesn't bother me, as it's about the feel, how comfortable it is, how stable it is , how well it climbs and does it performs at speed.
I thought just to answer the question I'd weigh it anyway while it was fully race prepared, well it's not too bad! The bike weighed in without water bottles at 7.57kg.
Time to test the Octane 6-4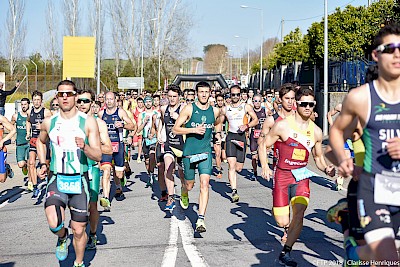 Not only is it the first time I've raced the bike in a duathlon, but also I've never used this setup with the small aero bars. I tested the bike with this setup briefly, but didn't have much time as I'd been away, but I've been riding the bike for so long I was pretty confident it was going to be fine.
When I came off the 5km run I going as well as I could, pushing hard and chasing the faster athletes. I realised I had some work to do. I was a bit rusty on transition, as it had been a while, so I lost a few precious seconds and missed the group ahead.
There was a long drag out of the transition, around 10%, so I jumped on the bike and flew up the climb on the clip-on bars, getting as aero as possible, desperate to catch the guys up the road. My cadence was at around 100rpm, the Absolute Black chain rings working perfectly, giving me that extra assistance of finishing my pedal stroke and dispersing lactic from the run, feeling the power go straight to back wheel through the titanium frame.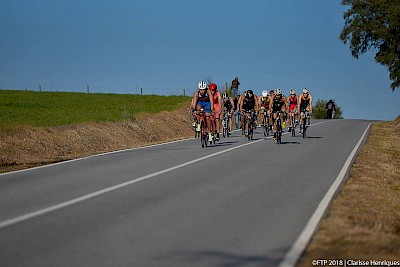 Digging in deep with a line of riders sitting on my wheel, finally catching the guys up the road now, we are a group.
Bike setup felt spot on, just shows you how adaptable this bike is!!
We stayed togeather as group for the 20km, around 10 riders working hard – well, some of us! Even when I was on the back of the group, recovering until it was my turn to go on the front, I stayed on the aero bars, as it felt so comfortable and stable. I did a longer time on the front, as I felt so in tune with the bike, cadence just right pushing power through bike, no back ache or neck ache. I just had to try and get near the bigger group up the road.
Now the Octane was a race bike! Duathlon style, in the mix! Not just a bike people think of getting at a certain age. This bike is a contender.
Great to be back and on a cool looking bike which works.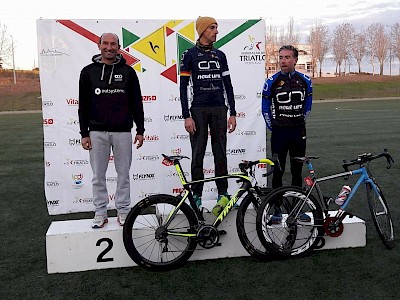 Finally rolled in with the group at the front pushing legs up and down like pistons, long rolling roads to the transition area.
Legs weren't too bad as I came out of transition to the last 2.5km run.
I gave it everything battling for 2nd place but just didn't quite have the kick so was beaten by a few seconds, but I'd done my best.
Can't complain, being my first in nearly 2 years.
The bike setup was perfect…
Comfortable - exact same set been riding. Just tipped saddle angle a millimetre down at the front of saddle.
Clip-on bars – same degree as stem.
Put on Zipp race wheels – 808 back, front 404, tubulars.
Just add race number ready to go!
Great thing about the Octane 6-4 is its versatility. It can become so many things and after a few years if your bike is just plain titanium finish on your frame you can get a custom spray job and everyone will think you have a new bike, and it will feel like one.