It seems to be that road bikes are following in the wake of MTB with disc brakes, tubeless tyres and now single chain ring - no front mech and it has begun.
With MTB using 11 speeds and now 12 speeds, road bikes and mountain bikes seem to be running in parallel, with road bikes being used more and more off road, mainly gravel bikes.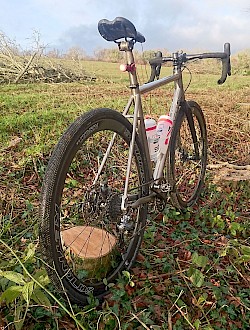 Aqua Blue Sport Pro Cycle Team use a single chain ring on a 3T Strada aero bike with disc brakes and they managed a stage win in the Herald Sun Tour. They also raced in the Tour of Dubai, managing to get involved in a lot of breakaways, where slow wheel changes with the disc brakes seem to be an issue for a lot of riders using disc brakes.
The attraction of the single chain ring is you don't require a front mechanism, less maintenance and no shifting from one ring to another. If you have electric gears, then shifting from one to the other isn't really an issue in my opinion. However, in the world of mountain biking, with all the mud and grit, this is a serious advantage in extreme conditions and terrain, as the shifting can be affected.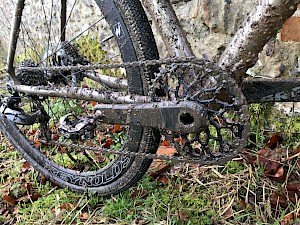 The problem will be getting the gear ratios right, with mountain stages mixed with flats and power descents, adapting to suit the sprinters and climbers to their needs.
Also, for riders out on the road the feedback is that you can spend a lot of time and money getting the gear range right when out on your weekend rides.
A few extra teeth on the front ring makes a massive difference. At least with two chain rings you have the range to get you out of trouble. When you turn the corner and there is a 17% climb in front of you, dropping down to that small chain ring, where you have the range to climb and sprint when hitting the flats, that final bit of madness at the end of your ride.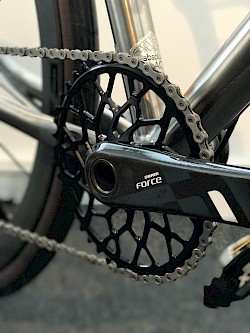 With the single chain ring my guess is you will have more than one cassette in your bike shed, so you can change it depending on the kind of ride you want to do.
It's hard enough sometimes, when you are taking part in a sportive or Granfondo, choosing the right gearing to set up even when you have two chain rings. Getting the right gear range to get you up and down those mountains, especially if fatigued, you need that high gear to get you out of trouble.
With one chain ring getting the range right it will take a lot of thought and you'll have to tailor it to your abilities. If you get it wrong, then you could be in trouble so getting the right advice is very important. If you are repeating the same kind of terrain everyday then single chain is not a problem, but if your rides differ all the time involving changing elevation then it will take a lot of thought.
With the pro teams they have the means to change cassettes and chain rings every day, but the normal day-to-day riders don't have that luxury.
So let's see where this goes. It's a massive change and for a lot of us we're going into the unknown. For now, I'm sticking with my 2 chain rings on the road at the moment, but it's definitely a subject everyone is talking about.