Last Friday (4th November) I attended the Rouleur Classic with my good friend Mark Sinclair, who works for Kalas Sportswear. It was my first visit to the Rouleur Classic - The Road Cycling Emporium and I have to say it was truly a stunning event from start to finish.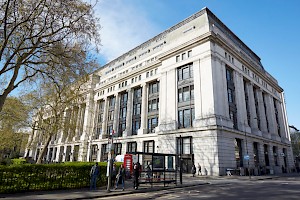 The Rouleur Classic took place in a beautiful Victorian house situated in Bloomsbury Square in central London, the building dating back to the 1920s is a Grade 2 listed landmark. As I approached the entrance there was a real sense of grandeur which went hand in hand with the ultra stylish and classy Rouleur Classic facade, to give a real touch of class.
Topped with a warm greeting received at the door by the staff, who instantly made you feel the venue was a cut above the rest, with a nice personal feel, totally different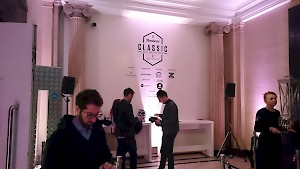 from the feel you get at big venue shows like the NEC Birmingham. Rouleur gave you the feel that you were going into an art exhibition. You were given a wrist band and a detailed map and program so that you don't miss anything. It was very user friendly, with a nice simple layout and the same high quality as the surroundings.
Bruce Sandell - managing Director - had time to ask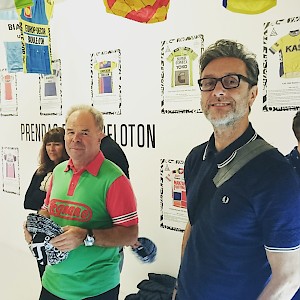 if Mark and I were enjoying the exhibition and even got me a beer in from the Maserati Bar, Maserati being a prominent sponsor. Photo to the right is of Mark Sinclair of Kalas Sportswear (right ) alongside Mick Tarrant of Prendas Ciclismo (left).
All the manufacturers had a quite small spaces to show their new products, which made everything easier to focus on and gave it that art gallery feel, enhanced by the superb lighting which emphasized the boarded backdrops from landscapes to product names, creating the manufacturers own unique space, supplied and made by Rouleur.
To make it even more special there was the chance to meet famous riders and team managers from the past and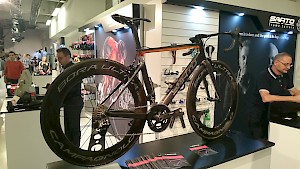 present, who you often passed as you were exploring the exhibition, but all with a very laid back feeling, really quite special. Jan Ullrich, David Miller, Alex Dowsett, David Brailsford, Shane Sutton, Laura and Jason Kenny, to name but a few of the big names present.
There were kit launches including the new Sky kit for 2017 by Castelli and the Movistar team kit launch by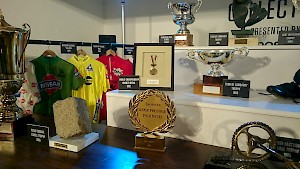 Endura, this all took place in the very nice Rouleur Classic Theatre.
Sean Kelly had his own section called The Sean Kelly Collection, displaying his jerseys and trophies through his amazing cycling career.
Not just team related launches were present, but many new products being released, for example one which
everyone is talking about like the new Zipp 454 nsw, a totally new concept in wheel design with a price tag of £3500.
Accompanied by an amazing selection of new bikes from the top brands: Pinarello, Colnago, Cervelo, Scott, Specialized and more, there was even an Aston Martin bicycle priced at £15,000.
I also had a chance to see the newest clothing, groupsets,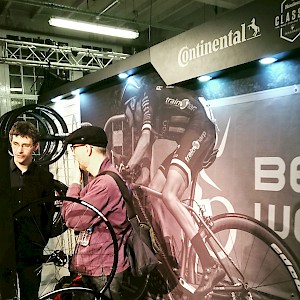 cycle trainers, everything was there. Look, Wattbike, Poc, Elite, Assos, Endura, Sram, Campagnolo, Prendas Clothing and more.
Edco wheels were there, who I test wheels for, so it was a great opportunity to catch up with them too.
Virtual training by Zwift with a great stand, where anyone could try it out for yourself.
A truly amazing exhibition, a new concept in cycle show, designed for people who have a true passion for cycling - this is what was felt the whole time throughout the show. It was designed for people to whom cycling is a way of life.
Every day was themed:
Thursday Le tour France - with a talk by Sean Kelly
Friday Giro d'Italia - with a talk by Sean Kelly
Saturday La velta - with a talk by Javier Gulllen
Much more was going on, but this is just to give you a taste of the interaction created for the visitors.
A must in your diary for next year, just to find out for yourself. You can see al my photos from the event in the gallery below.