Classic Racks is a devon based rack manufacturer, producing racks for many types of scooters in a variety of styles and finishes.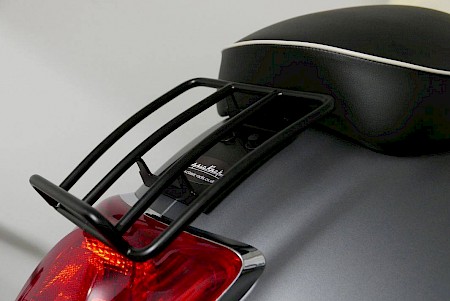 From rear racks and top box racks to foot racks with cup holders to ensure your morning coffee makes the commute, Classic Racks have a large range to appeal to most. Classic Racks are passionate about style and quality, and are always to trying to extend their range and improve design. They are currently working to manufacture racks for the Vespa PX and LX models.
Each rack is made by hand to ensure it meets their own high quality standards and to ensure they will last the test of time. A range of finishes including satin, high gloss black powder coat and powder coat silver are available and they will soon be offering the entire range in highly polished stainless steel. You can view their full range on the Classic Racks website.