The ever tightening emission regulations from the EU are already beginning to effect motorcycles and it seems inevitable that the bikes of the future will be powered by alternative methods to the traditional petrol engine.
---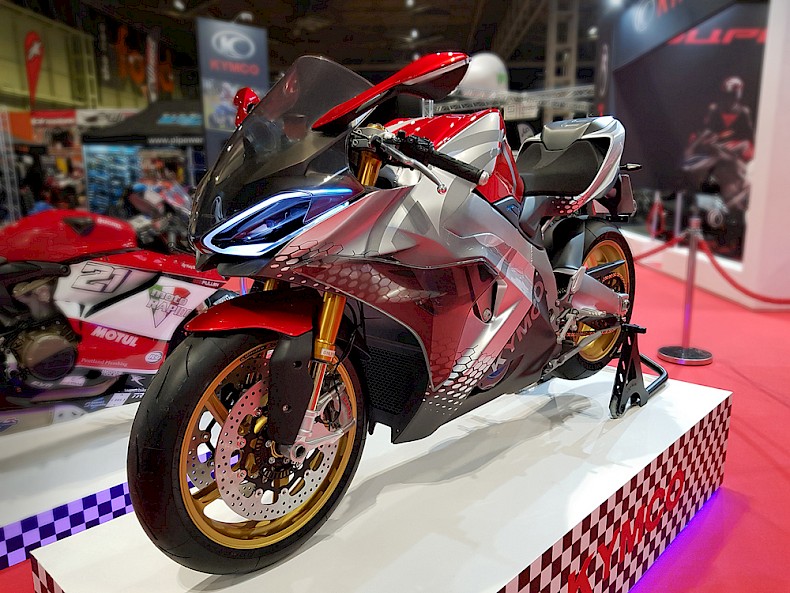 ---
In fact the UK government has pledged to phase out sales of diesel and petrol cars and vans by 2040 with an eventual goal of a zero emissions policy across all vehicle types.
Electric and hybrid cars have been around for a while now and the trend has begun to spread to two-wheels as the first electric motorcycles make their way into dealerships throughout the UK. This year a couple of electric bikes in particular have been making waves, the Vespa Elettrica (check out the previous blog for all the details on this future classic scooter ) and the subject of today's blog the Kymco SuperNEX.
---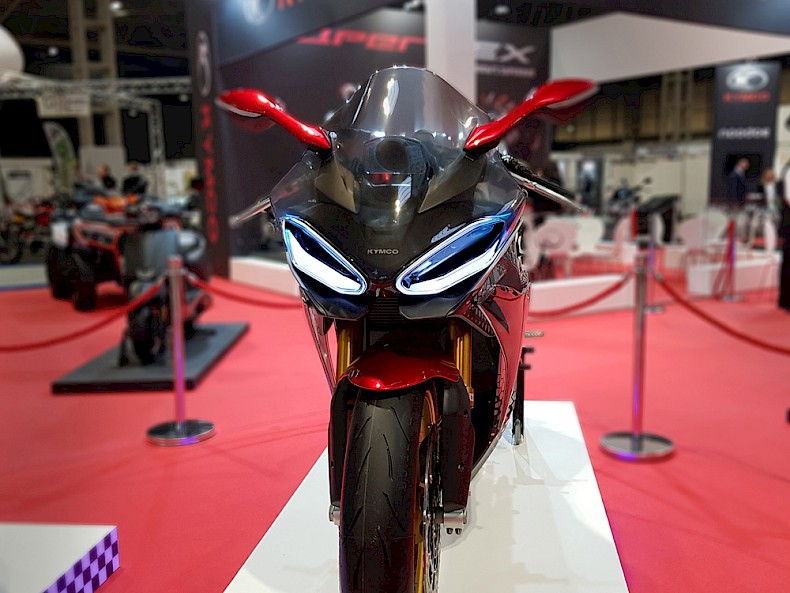 ---
The Super NEX was unveiled in Milan last month and was a big surprise as an electric supersport produced by Kymco, a manufacturer best known for their excellent range of scooters rather than performance motorcycles.
A performance motorcycle is exactly what the SuperNEX will be however with a 2.9 second 0-60 and capable of reaching 155mph in 10.9 seconds.
We were lucky enough to see the prototype on display at Motorcycle Live, one of only a handful currently in existence. The full details are still being ironed out but here is some of what we do know...
---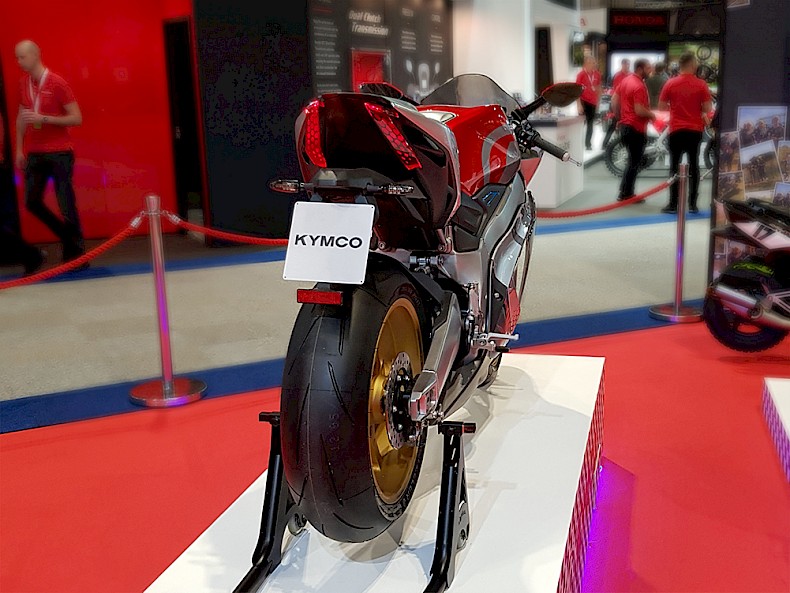 ---
The bike will come with high quality components and be loaded with technology, the prototype featured Ohlins forks and rear shock as well as Brembo brakes and a slipper clutch. That's right, a slipper clutch! This electric motorcycle features an advanced 6-speed transmission - very unique for an electric bike.
This was a conscious design decision made to alleviate rider's fears that an electric supersport will lose some of the character of a traditional motorcycle. Not only will the 6 speed transmission ensure that the bike operates like a real supersport but it also helps achieve the impressive acceleration figures and maintains a constant delivery of power across all rev ranges.
That isn't the only thing setting this electric bike apart and creating a traditional feel - another key aspect of concern Kymco have identified is the sound of the engine. Whilst electric bikes are generally near silent, the scream of a traditional supersport at high revs is definitely another part of it's character. A loud engine has practical uses too, a quick rev can be helpful in letting the car drivers around you know there's a bike coming through, something lacking in most ultra-quiet electric bikes.
Kymco have looked to remedy this problem with their Active Acoustic Motor. The motor will have a multi-frequency acoustics generator which will emulate the sound of a traditional engine and since it's an emulation, it can be adjusted to the rider's preference both in tone and volume!
---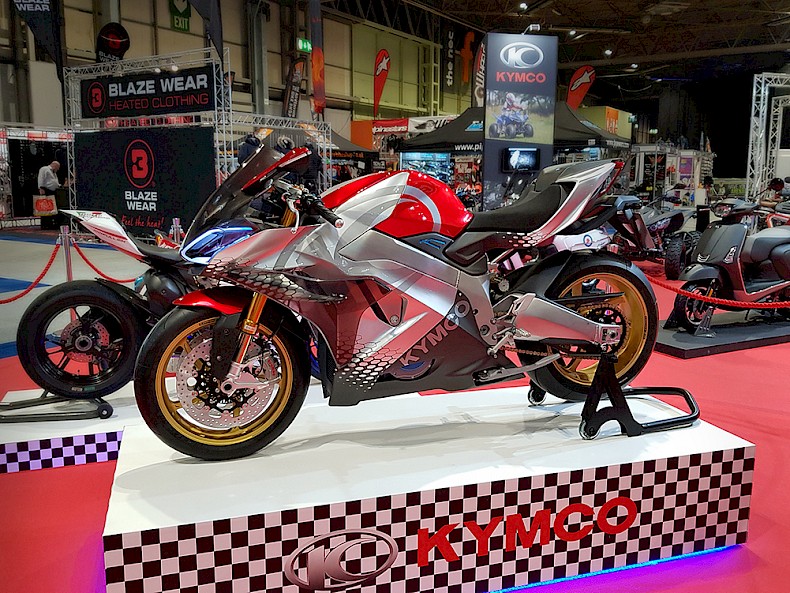 ---
Aside from these features the SuperNEX will have multiple rider modes and an FEP (Full Engagement Performance) system that provides launch control, traction control and ABS - all fully adjustable.
The Kymco SuperNEX certainly looks the part too, with aggressive supersport styling, the stand out points for me being it's futuristic semi-transparent front cowl and sharp tail end.
The SuperNEX is still in development with no confirmed release date but most likely it will arrive some time in 2020, however we could see it as early as next year if the design process goes smoothly. I'm looking forward to seeing a final road version and what it's capable of, this really could be the bike of the future.
To see more on the awesome new Kymco SuperNex check out our BikeMatters team interview with Kymco UK's own Gareth Hughes at Motorcycle Live 2018, the first time the Kymco Supernex concept was on display in the UK.