When winter breaks and spring is in the air, it's time to put away those big thick gloves and thick shoe covers, but it's never quite warm enough not to cover your feet or hands, you need something to take the edge off.
So I've found a few nice products which can help and some I have tested as well.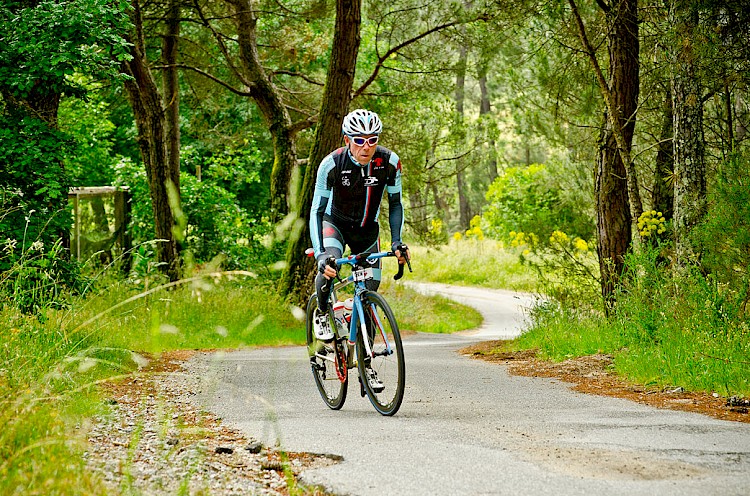 ---
Gloves - Kalas Long Gloves X6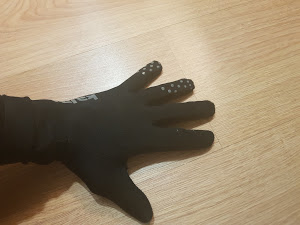 I'm lucky enough to continue testing Kalas products and their intermediate gloves are just the job.
The Kalas X6 glove is a great glove, which I've had since May 2018. This glove does not seem to wear or bobble like other gloves after a period of time, and it has a very nice snug fit. I always get extra small and sometimes they can still be a little bit big, but here the sizing seems to be spot on and they have elasticity to them which makes them snug.
The X6 are very grippy due to the non-slip silicone implants on the palm and fingers, but they don't have a sticky feeling, just a nice natural feeling, and with enough protection to take pressure off the handlebars when riding.
They wash really well and I just put them in the washing machine and they are fine as mentioned earlier, the gloves have not broken down yet and will still be fine for a few seasons.
I'm not just saying these are good gloves because I'm testing them for Kalas, they are genuinely the best glove I have ever had. I also wear them running and as normal gloves.
They are little bit pricey but that's because they last. They cost £31.90 and are available in men's and women's sizes.
---
Shoe Covers - The Classic Belgium Booty
This classic shoe cover design, has been around for as long as I can remember. I'm guessing the idea came from years ago when riders would use an old pair of socks and cut a hole in the bottom of the sock for the cleat. They do a great job at keeping your feet warm, and if you're travelling and forget your shoe covers it's a good temporary solution!!!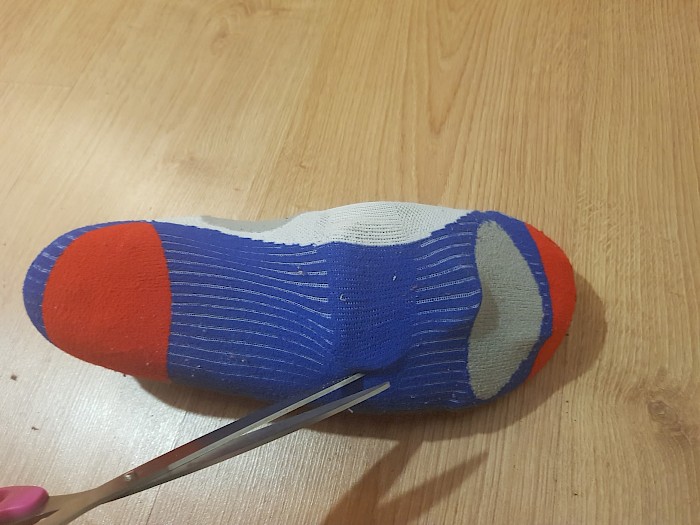 Booty has a hole for the cleat already made. It is made from polypropylene and is very durable and protects your nice cycle shoes from the grime of the road and also protects your socks. Perfect for dry crispy mornings. When the day warms up you can easily put them in your jersey pocket.
Another handy thing with these is that you can put them underneath your winter shoe covers to give you that extra insulation. So, a great all-rounder. Cheap and simple and they wash well, just throw them in the washing machine. When they get damaged where you walk on them they are easily repaired with a bit of sewing.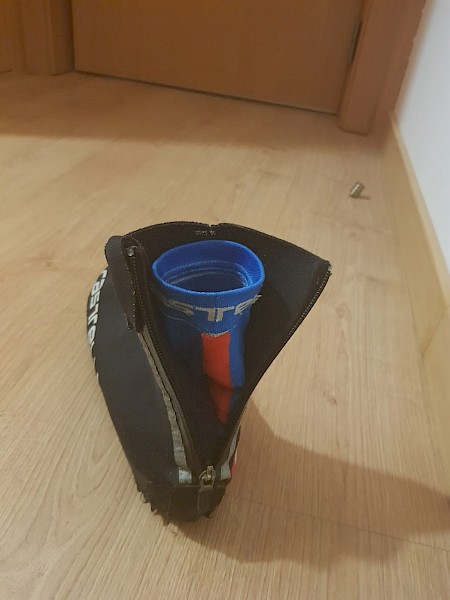 Normally under £20 but if you shop around sometimes you can pick them up much cheaper.
---
Toe Cover - Castelli Toe Thingy 2
What a great invention! Little neoprene covers go just on the front of your shoe, keeping the cold off your toes and protecting your shoes as well.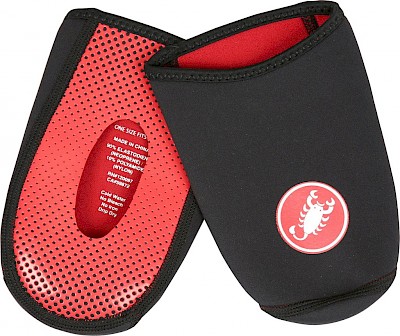 The new Castelli version is really good, as it has an improved rugged rubberised sole, which means it is more protected against damage when walking. Also there's less chance of fraying around the cleat area, which can sometimes affect getting in and out of your pedals if the cover is damaged.
Note that coverage of the toe cover is longer than most, it comes further up the shoe to give more protection.
You can also put your Belgium Booty over the top of the Toe Thingy or over your winter shoe cover. It also fits nicely in your pocket.
This is a great bit of kit, a must, and great value at only £12.75
---
So that just about rounds up the kit that I have found works wonders when trying to keep the chill off when riding in spring. What do you use? Let us know on social media or in the comments below!