One of the many hidden cycling gems here in Portugal is the Velodrome in Anadia, only an hour from Porto and equal distance from Delucci Retreat.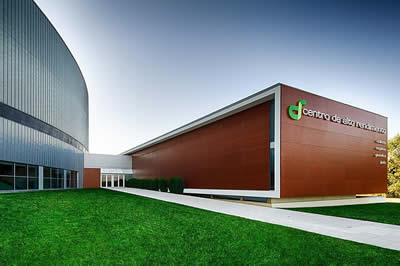 A beautiful looking velodrome which holds 1220 people. It is a lovely fast rolling 250m track.
On the weekend of the 17th December I jumped at the chance to visit the track to enjoy some quality racing and catch up with my friend Gabriel Ruivaco, the Portuguese National coach, who has turned track cycling around in Portugal and has become a good friend over the years, always on hand to help team GB when they are in Portugal competing.
The event that weekend, was the C1 Trophy (TROFFU INTERNACIONAL LITERIO MARQUES). It's an international event, so teams from all around the world are invited to take part and as it's held over 3 days it's easy to attend because you have 3 days to choose from.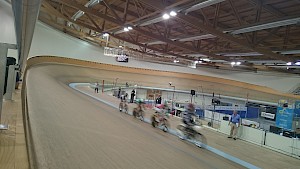 The races for the weekend were:
Elite(M/F), SUB-23(M), JUNINORS (M/F)
Sprint
Kerin
Scratch
Madison
Time trial
This is just one of many international and European events held in Anadia. Top British Athletes have raced here, such as Laura Trott, Beccy James and Ben Swift, to name but a few who I have been fortunate enough to work with.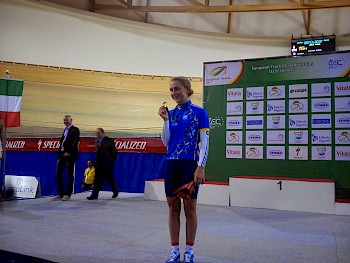 The seating is very well positioned, the track is raised so you are nice and close and can feel the wind as the riders whizz past and you can really soak up the atmosphere as you follow them round the track and it gives you a real sense of the size of the velodrome. The track itself is breath-taking, used by some top pro teams as part of their pre-season training. Not only is it a great cycle track, but it's also used for many other sport events, e.g. gymnastics, tennis, basketball and volleyball.
I train there myself and track days are held there for the public and teams can hire the track. So, in all, it's a great venue and well worth the visit if you're in that part of Portugal.