Looking to cut costs on motorcycle insurance?
There are a few factors that can affect the cost of your premium, from how you care for your motorcycle to how often you use it. Here are a few questions to ask yourself when weighing up your options:
How extensive is your cover?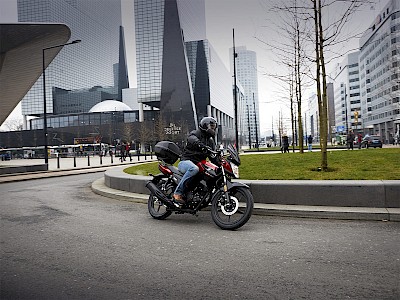 The level of cover you opt for is one of the biggest factors in the cost of your bike insurance. Third Party Only (TPO) cover tends to be the cheapest option, but doesn't cover loss or damage to your vehicle.
Third Party Fire & Theft cover offers the same as TPO but as the names suggests this includes Fire cover and also Theft.

Comprehensive cover will even include damage to your bike — and is consequently the most expensive.
Covers other than TPO will come with an excess (the amount of any claim that you must meet). Selecting a higher excess can reduce the premium, but you should weigh up how much you could realistically afford to pay out in the event of a claim before ramping up your excess just to save on your payments. Some insurers offer an excess protection policy which will reimburse your excess in the event of a claim.
What sort of rider are you?
If you don't use your bike for commuting or don't do many miles on it each year, some insurers may offer a lower premium. You'll also keep your premium lower if you're a good driver and don't speed, don't get motoring convictions and don't have previous claims.
How do you store your motorbike?
Keeping your vehicle in a secure garage overnight will give you the widest choice of premiums. Make sure that you can lock your garage, as insurers may view unlocked garages as a greater risk. Storing your bike in this way could draw attention from thieves, without securing it.
You can also add extra security to a garage, such as ground anchors, which may help to reduce your premium further.
Extra locks or an alarm on your bike might have an effect too, though not always. Most insurers give a discount for sold secure physical security or Thatcham approved alarms/trackers. These will vary depending on the level — it's always worth checking with the insurer.
Do you have any advanced training?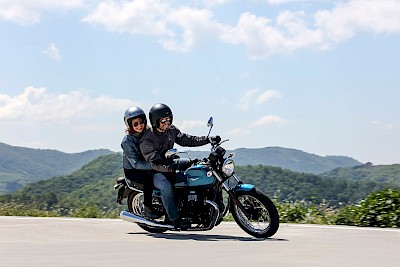 Taking an advanced training course can mean a reduction in your insurance premium — not only will your insurer see you as a better, more experienced rider, but you will actually become a better and more experienced rider!
Advanced motorcycle training can be expensive. Make sure that you check with your insurer that they recognise your course. Some will only accept government backed schemes, for example.
Are you planning on any modifications?
Adding or changing parts to enhance your motorbike's performance or cosmetic appearance could affect your insurance premium. Any changes made after your motorcycle leaves the factory floor, and any changes made to the standard specifications, count as modifications.
If these modifications bump up the value of your bike, your insurer will likely charge you more to cover the risk.
However, not all modifications will cost you. Making your bike more secure by installing anti-theft devices reduce the risk to your insurer, who may reward you with discounted premiums.