I absolutely love testing new products and fortunately enough I often get the chance to get my hands on some new goodies. Earlier this year I received a new set of carbon cycle wheels from Edco, up to this point I haven't used a set of 28mm carbon wheels before, so this was to be a great opportunity.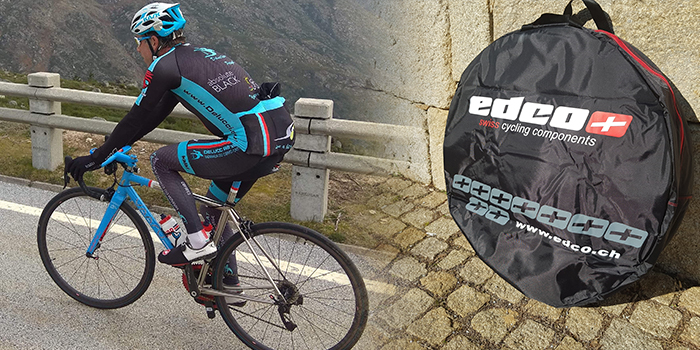 I have been a big fan of Edco wheels for some time now and have used them for the last two years, nowadays I am privileged to be an official tester for Edco.
Cycle wheel design is always developing, with a lot of emphasis currently on disc brake wheels, there are however still a rather large abundance of us bike riders who are searching for a good calliper wheel set, so let's see how these turn out.
Testing Time
If you have read any of my previous products reviews, you'll know by now that I solidly test products for quite some time and cover every scenario you can imagine. These wheels were tested for over 2 months in the mountains of Portugal with a complete mix of all weathers and temperatures – it is fair to say I rode these wheels as hard as I could.
First Impressions – 28mm Carbon Cycle Wheels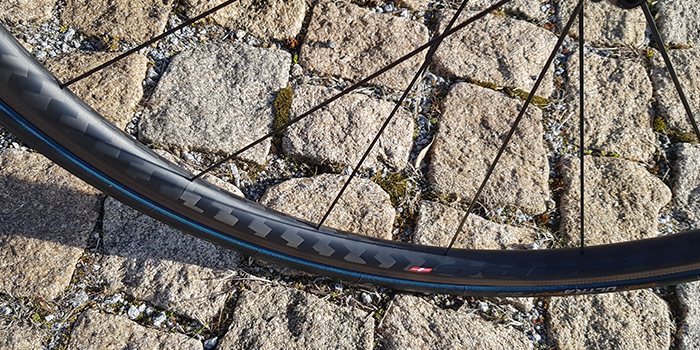 First impressions on receiving the wheels was how well they were presented and packaged. They came with the correct brake pads and high-quality skewers accompanied by a lovely double wheel bag which is so handy and has a nice large storage section for skewers and other spares. A useful tip here would be to let down the tyres when putting both wheels in the bag.
This wheel set is very nice looking with a wider looking weave design on the carbon which catches your eye, the rounded rim also looks really cool too. The valve fits into the rim nice and snug, so no noise from it moving if your using innertubes. As expected from such wheels, to hold they feel reassuringly solid, yet noticeably light.
So, let's start with climbing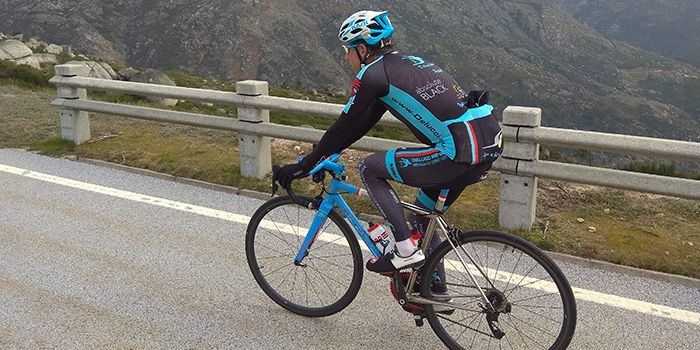 A beautiful wheel for climbing, it feels very quick and the transfer of power through the rear wheel is nice and smooth. The tyres feel very comfortable and it's one of the nicest wheels I've ridden for climbing.
Descending
These wheels for descending are spot on. I tested them to their limit at the highest mountain in Portugal, Serra da Estrela, at an altitude of 2000m. The total round trip was 203km with 4000m of climbing with switch-backs and cross-winds. The Edcos did not move in the wind and for me this is important as I'm only 63kg. The cornering and handling were second to none, I had total confidence in the wheels, and they felt very fast.
Stopping power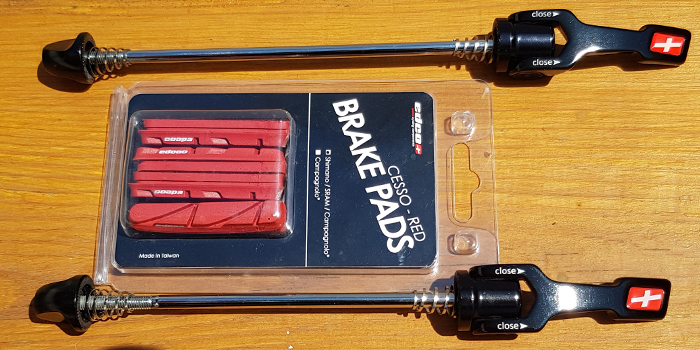 Now the most important part, braking. The combination of the braking surface and the pads is quite simply perfect. Braking into bends at high speeds the wheels feel very, very stable and the braking is non-aggressive but very precise.
The more you descend with the wheels, the more your confidence grows, with no horrible screaming noises which you can often get from carbon rims. When going around sharp bends at high speeds the wheels hold their own as you glide smoothly out of a bend. When hitting long steep straights the front wheel did not move, even with cross-winds.
In another scenario where I was in torrential rain at very low temperatures with poor visibility the braking was outstanding and again gave me confidence in descending in the most difficult conditions. I can't compliment these wheels enough. If you're unsure about what wheels to get if you're doing long descents, then put these wheels at the top of your list.
Uneven Surfaces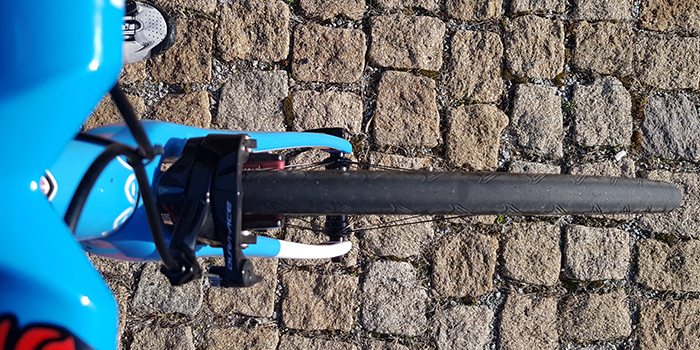 More and more events such as Granfondos, etc, have cobbled sections and where I am here in Portugal there's certainly a lot of cobbles so having the right wheels can make all the difference.
These wheels on cobbles are fast and comfortable. Even with just 25mm the Edcos fly across the cobbles and bad road surfaces. I tested the wheels on very long cobbled sections and with the correct tyre pressure, related to what tyres you have and your weight, you'll be amazed at how well they travel over the cobbles, climbing, descending, and the flats.
Wear on the rims, bearings and hubs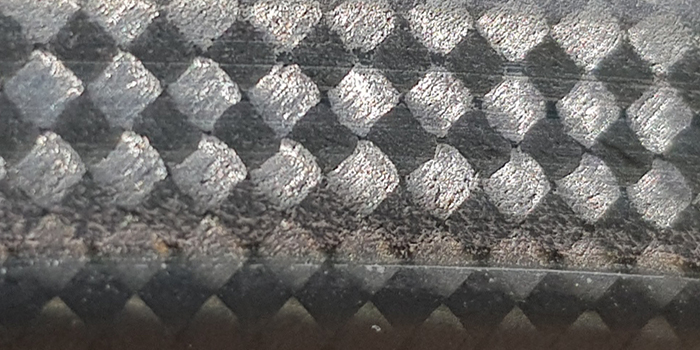 I have done over 2,000km on these wheels, as you can see, in all environments. So far, the rims on the wheels show absolutely no signs of wear at all and the bearings in the front and rear hubs and free wheel are still running perfectly, even with hours in the rain. I shall keep on using these wheels throughout the year as I have full confidence in them and would recommend them to anyone.
Tyres and Cassette Used on Wheels
Cassette: Shimano Ultegra 11-speed
Tyres: Continental Grandprix 4000s
Brake pads: Edco's own recommended Cesso-Red brake pads which come with the wheels
Make sure to check out the full image gallery below.