PowerLinks are an essential bit of kit for most seasoned cyclists, and have undoubtedly saved thousands from issues over the years. But what are they and why should you own some?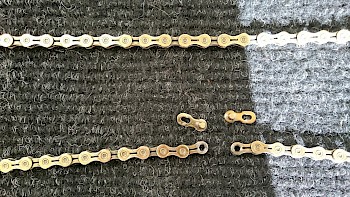 PowerLinks are very strong individual links which can fit onto a cycle chain as you'll see by the first photo to the right.
The reason why these are utilised by the vast majority of serious cyclists is the fact these little fellas can save you in the event of a chain breaking, they can easily be added to the chain and function extremely well, without adding a weakness to the chain! Another brilliant reason for the PowerLink is the fact they allow easy maintenance as you can simply unclick and remove the chain for cleaning.
It is worth noting if you are looking to carry out maintenance on your chain, that some chains come with a PowerLink as standard so it is worth checking to make sure you don't have one already.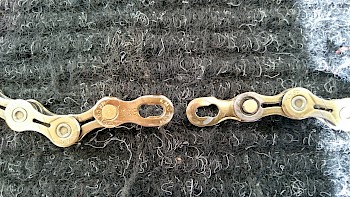 There are various makes of PowerLinks available, I tend to favour the K.M.C links myself as I find them easier to remove by hand, I find Sram and Shimano can be quite tight to remove by hand and will most likely require a tool.
Some chains such as the K.M.C are compatible with other makes of chains however make sure to purchase the right size to fit your chain.
If you are intersting in purchasing a PowerLink, then these are available from most cycled shops in store or online. I have included a few photos in the gallery at the bottom of this blog showing the process of adding the link, the possible tools required and also how the link looks when incorrectly set up.