It's that time again where thousands of cycle enthusiasts descend onto the Birmingham NEC for the annual Cycle Show.
Packed with hundreds of trade stalls from some of the biggest cycle manufacturers in the world to UK Cycle Insurance specialist such as Lexham. The Cycle Show has plenty on offer to keep you busy for the day. So what is there this year which could tempt you?
Road bike testing
Sometimes choosing a bike can be a nightmare, you may love the looks of one but it could be completely wrong for you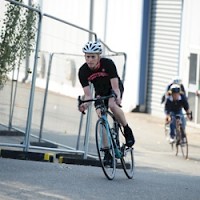 . Though you can try bikes at your local shop you are obviously more limited on the number of models and manufacturers you can try, the Cycle Show goes one further and has a huge selection of bikes available for test ride from many manufacturers. This is a great way to really find a bike that works best for you. The track is a 750m loop and obviously traffic free and you can peddle away for up to 20mins to test the bike. But be aware you have to book in advance, there is an option on the NEC website to book your slot on the track, with a list of bikes to test, so if the bike you want to test is on the list then you can book before you get to show.
Electric bikes
If you're looking to purchase an electric cycle or just wanting to try out of curiosity, then there is an ebike test track, located in…. yes, you've got it the ebike village. Just head on over to the desks at the track and after taking details and id, and branded with a helmet you are then free to go over to your manufacturer of choice, talk to a representative who will then get you on your way around the cordoned off track to enjoy the electric experience.
MTB bikes
Again the Cycle Show provides an outdoor track through woodlands on the grounds of the NEC which is 1.4k in length to test out any mountain bike there which takes your fancy. Also this year the Cycle Show has an indoor track, which is the first ever in the UK.
Children's bikes
Not just for adults the Cycle show has the children's course which is a great idea to keep the little ones entertained and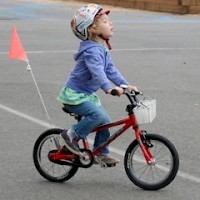 also handy if trying to find them a bike. If interested head on over to the Islabikes demo track.
Helmets and shoes
A bike show gives you a great opportunity to choose the right crash helmet and cycle shoes, especially if you're struggling to find the right ones. It's so important that they fit correctly. There are a wide range of brands present and they all differ in shape, style and price, so it's a great place to find the right one for you. This is all available in the retail village based inside the NEC where you can pick up some bargains at discounted prices.
New products
Eager to see what cycling has in store for 2017? Well at the Cycle Show you can see the latest wares planned for a new year release. If you are contemplating between the 2016 and the new 2017 model this gives you the perfect chance to compare and see if those 2017 advancements are worth the money or not, because potentially there could be a bargain to be had when old stock needs to be cleared. While at the stands it also allows you the chance to talk to the manufacturers and ask any questions you may have about their product/s.
Check out Vaaru cycles at the show
British based cycle firm Vaaru will be in attendance this year and as you expect will have their titanium framed bikes on display including the MPA and Octane 6-47SL. For those that have not seen one of Vaaru cycles before I would strongly recommend checking out these high spec beauties.
Lexham Insurance stand
For those looking for Cycle Insurance then head on over to the Lexham stand where they will have a show offer of Free Recovery and a 20% discount on their Cycle Insurance for the duration of the show. Lexham Insurance will also be entering all who received a quote during the show into a prize draw where one lucky person will win a Forme Longcliffe 2.0.
If you are a cycle retailer attending on trade day then why not have a chat with a Lexham representative about their affiliate scheme to earn extra income or guaranteed discounts on their specialist shop policy and arrange for one of the team to contact you for a quote or discuss further.