Sportives and stage events are changing and the Rallye du Velo definitely embrasses that, fortunately I was at the official launch to see what all the hype was about.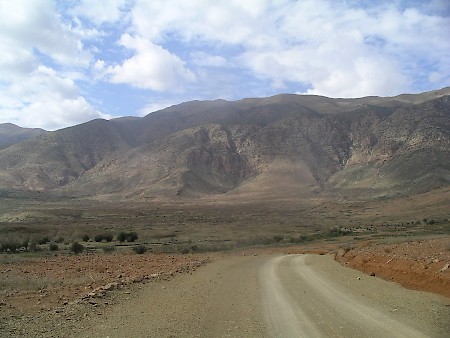 Last week I was fortunate to be invited to the launch of the new all-terrain cycle global events by 001Sport called the Rallye du Velo for 2017. I was not sure what to expect, but it sounded exciting so I set off across London, with my good friend Mark Sinclair, who kindly got me the invite.
It felt like an adventure just getting there. The venue was situated at the Bianca Road Brewery in Peckham, SE London, where they specialise in craft beers and also host events, so there was beer as well, happy days!
The presentation for the Rallye du Velo was in a large open room with a nice laid back atmosphere. Straight away we had a warm greeting as we arrived from Gary Willis and Liam Worthy, both Directors of 001Sport, they were keen to explain in detail what they had created for 2017.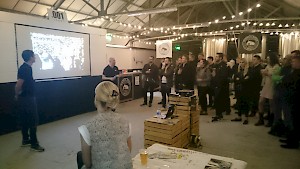 With a healthy turn-out and a buzz in the air, Simon Lillistone, who rode in the 1988 and 1992 Olympic games team pursuit and points events for GB, also joined myself and Mark, beers in hand, ready to learn more about the events.
The presentation was carried out by Gary and Liam, whose enthusiasm and personal input into their events was plain to see, both experienced and keen cyclist in their own right, giving detailed break downs on all the events, accompanied by promo video which gave a real nice feel for the series.
The Guys had 5 events starting in March in the UK:
TOUR OF THE DOWNS (North to South Downs)
EPPING CHASE (Across Herefordshire and Essex)
LONDON ROUBAIX (Herne Hill to Roubaix Velodrome)
KHARDUNG LA 5359 (Ride across India)
ATLAS 3 DAY (Atlas Mountains Morocco)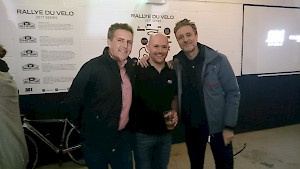 The list of events alone are exciting enough, but these have a twist! I've been riding for years, all over the world, and it takes something special to get me going, with Sportives in abundance everywhere, it's just a case of choosing what ones do and all much of the same, unless you do the Classics. These events are all about the adventure of riding, full of excitement and personal challenges, fending for yourself or working together with your best mate, whatever your preference.
As opposed to many stage events, where everything is done for you and you can sometimes lose the feel of freedom and sense of adventure, the Rallye du Velo aims is to give you that raw adventure where self-sufficiency will be the key to success. All the events are mixed terrain from tarmac to gravel, trails and rivers.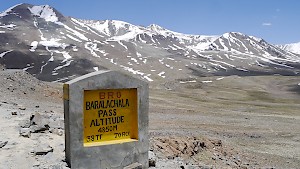 The Rallyes planned for 2017 could see you sleeping in tents at altitude in India, to navigating every stage yourself. Tackling the Khardung La 5359, equally as high as any mountain in Europe. Riding gruelling cobbles of the Roubaix or the Altas mountains in Morocco. Or if you don't fancy going abroad, then you have the demanding North and South Downs to tackle or enjoy the beautiful Hertfordshire and Essex bridle ways and trails. That's a great selection for everyone.
This is a different kind of riding, but complementing the trend of Gravel bikes in the world of cycling in the last couple of years.
The event which, for me, looks like the ultimate challenge is the KHARDUNG LA 5359, as it is about you and the bike taking on a pure adventure and pushing yourself and your bike to somewhere new in body and mind. A chance to experience a totally new concept in bike riding with some sections timed to add the competitive edge and to give that extra motivation.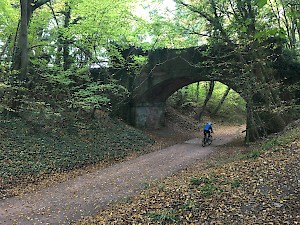 Don't get me wrong, you will be looked after by the Team, but you will have to dig in deep and fend for yourself a lot of the time and that's part of the adventure. All the events look great and are worth taking part in, but this one is the ultimate adventure!
Gary and Liam pressed the adventure button! If you want an adventure then here you go… to find out more then head on over to the Rallye du Velo website.
Good to do something different and Rallye du velo for 2017 certainly is!