Silently taking the lead in the electric scooter market, the Vespa Elettrica is officially here... here are my thoughts.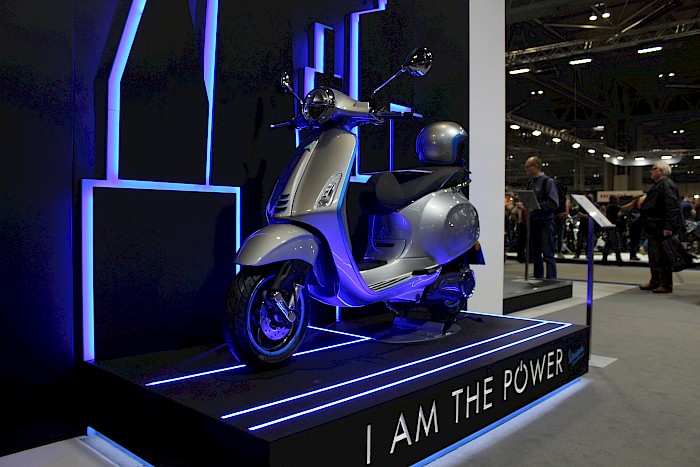 Euro 5 is on the horizon and the war on emissions doesn't stop there with European governments (including our own) voting to phase out sales of petrol and diesel vehicles altogether over the next 20 years.
Currently this 'phase out' only applies to cars and vans but with the emission regulations ever-tightening, 2-wheelers are already being affected and in a strategy published earlier this year the UK government has made it clear the goal of zero emissions will eventually extend across all vehicle types.
20 years might seem a long way away but the first electric-powered alternatives are already arriving on the market and in this blog, we're going to look at the scooter of the future - the Vespa Elettrica. As electric scooters are still a relatively new concept, you may be unsure about some of the finer details that would allow you to ride this scooter or one similar, be sure to check out our guide on licence requirements to find out all you need to know.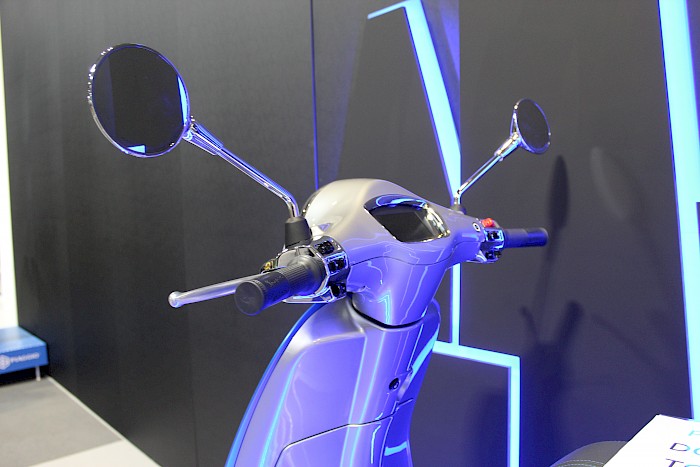 Vespa began taking pre-orders for this bike back in October with a full European release to coincide with the EICIMA motorcycle show in Milan last month. Interestingly this futuristic scooter is being produced in the same factory that rolled out the very first Vespa more than 70 years ago.
I got a chance to see the Elettrica in person at Motorcycle Live and the first thing to talk about is the way it looks. The classic Vespa styling is all in place, but a futuristic silver paint job with coloured trim results in a scooter that looks fresh and new but is still unmistakeably a Vespa.
The coloured trim comes in 6 different options, the one on show at the NEC featured an electric blue design and displayed on it's neon plinth looked like a work of art.
Not only do electric scooters, such as Vespa's newest offering, look good but there are so many other benefits of owning and riding one. Take a read through our guide on why you should make the switch to electric.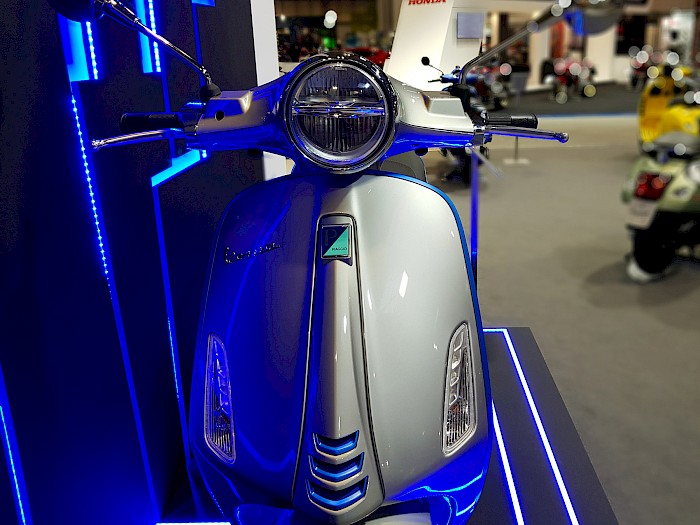 Performance-wise this first Elettrica will be comparable to a 50cc scooter with a maximum 4kW engine power but according to Piaggio, due to it's electric nature it should provide instant acceleration superior to a traditional engine, making it perfect for the urban setting it's designed for. A more powerful version comparable to a 125cc scooter should arrive at some point next year as well as a hybrid version with an extended range.
Speaking of range, the lithium-ion battery that powers the Elettrica can cover 100km on a single charge and a KERS (kinetic energy recovery system) allows it to recover energy when slowing down.
The battery can be charged to full in 4 hours, either from a socket in your home or from one of the charge stations around the UK, and a full colour TFT display with multimedia connectivity will let you know how much power is currently remaining as well as the distance you can cover.
Another benefit of the electric engine is a reverse gear (somewhat rare on two-wheels) that will allow for easier manoeuvring in tight spaces.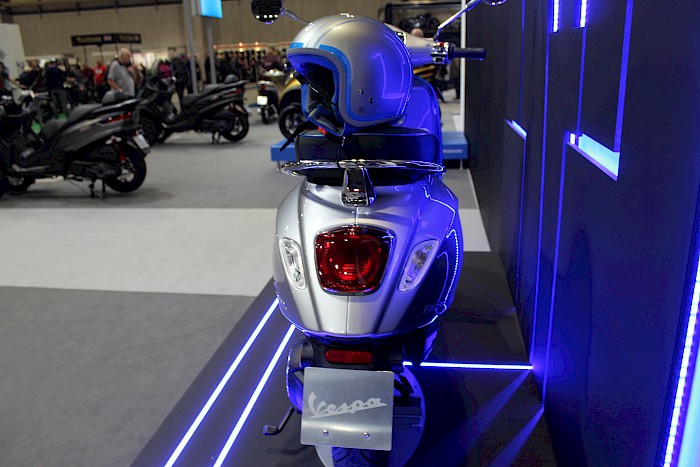 The Vespa Elettrica's unique features are rounded out by a key that functions as a remote control locator that will use directional indicators to guide you to the scooter's location.
I expect this scooter to be something of a rarity at first, partly due to it's exclusivity and partly due to the £5622 price tag, but in Piaggio's own words this is the scooter that will carry them into the future and these early models are sure fire future collector's items. And it hasn't taken long for Vespa's Elettrica to make an appearance on our newest top 10 electric scooters list!
Brett from BikeMatters had the opportunity to take the Vespa Elettrica out for a spin, see what he has to say in his recent road test review.