There are many advantages to owning a 125cc motorcycle or scooter.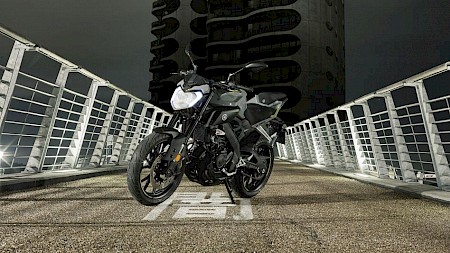 For starters as long as you are aged 17 or over you can ride one on a provisional licence with a CBT, making them very accessible. On top of that a 125 is generally a very affordable option both in purchase price and running costs. Taxation, petrol costs and maintenance are all considerably cheaper than with a car.
The limited engine capacity may be a concern to some but when used for commuting or in an urban environment where speed limits are in place, a 125cc motorcycle or scooter can easily keep up with the flow of traffic, while their small size and manoeuvrability allow them to cut through queues and save time on journeys.
With the emission laws changing it could be a great time to grab a 125cc bargain as retailers look to clear their stocks of existing models… In this blog we take a look back at some of the best and most popular 125cc motorcycles of 2016, be sure to check back here for the second part focusing on 125cc scooters.
Lexmoto Venom 125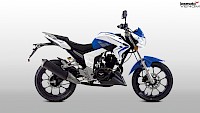 This popular Lexmoto offering represent huge value for money. With a RRP of £1549.99 brand new, the bike still has great build quality and performance. The bike features aggressive street bike styling and upright riding position similar to a supermoto. Agile and with comparatively nippy acceleration for the market this bike is very at home in an urban environment. The venom comes with plenty of extra features you may not have expected from this price point including a digital speedo, LED rear light and even an MP3 sound system with speakers!
KTM Duke 125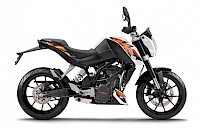 Recently we've seen the rise of a new breed of 125cc motorcycle. The kind of bikes you have to look twice at to realise they are 125cc at all and not a fully-fledged motorcycle. The KTM Duke 125cc is one of them. With a guideline price for £3,999 the Duke 125 sits near the top of the price range for 125cc mopeds, however it comes with features and technology you would usually only expect from a larger motorcycle. The Duke comes with ABS as standard, LED lights, upside-down forks and an adjustable rear shock. The front brakes are four-piston radial fixed calliper disc brakes manufactured by an Indian division of Brembo and provide excellent stopping power to match the Duke's nippy acceleration and 78mph top speed. The duke has a larger frame and size than your average 125cc motorcycle which not only makes it look like a larger bike but brings the increased comfort and ergonomics usually only found on these larger models.
Keeway Superlight 125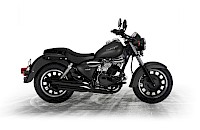 Another 125cc bike that represents great value, the superlight starts at just £1999 and has a super stylish cruiser look. With matte paintwork and a blacked out design with hints of chrome the superlight looks fantastic but has a slightly more upright riding position than a normal cruiser allowing the bike to turn easier and still be suitable for an urban commute.
Aprilia RS4 125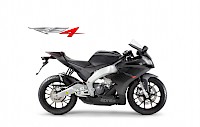 Now a modern classic, Aprilia was one of the first manufacturers to start building small capacity motorcycles with looks and features to match their bigger brothers and the latest iteration of the RS125 is better than ever. Prices start from £3999 and for my money this is one of the best looking 125 bikes ever produced. It has styling taken directly from the RSV4 with the trademark triple headlight and compact tail but it's not just the bike's looks that set it apart. Drawing on their years of experience with 125cc and 250cc MotoGP racing the RS4 125 has a host of advanced features such as the quick-shift rapid gear change system, a first for a 125cc machine. The perfect introduction to the supersports class.
Honda CB125F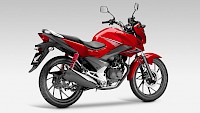 Honda's new CB125F has proven immensely popular this year and it's not hard to see why. Made in china it has a very competitive price starting at £2500 but still maintains Honda's high standard of quality. It has a slightly larger frame than previous versions giving that extra comfort commuters are looking for which is also helped by a dedicated counter balancer shaft that reduces engine vibration. The CB125F takes aggressive street styling directly from its larger counterparts the CB650F and CB1000R. It lacks some of the modern features other bikes in this class are picking up like ABS as standard however at a budget price this zippy and agile 125cc ticks a lot of boxes performing well as an economic commuter or beginner friendly starter bike.
Kymco CK1 125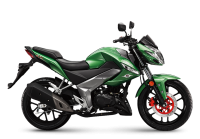 Another fantastic all-rounder the Kymco CK1 125 may have flown under the radar for some people but priced from £1999 this great value for money motorcycle is becoming more popular. Like other budget models you won't find modern features like ABS but you will get a highly economical commuter that can handle the bustle of urban areas nicely and a very eye pleasing street design that younger and more mature riders alike will enjoy.
Yamaha MT125
Y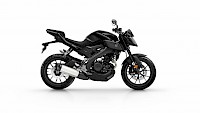 amaha's YZF-R125 has been enormously popular for a while now, packed with modern technology and killer looks it's one of those bikes that you sometimes have to double check you're not looking at a 600cc supersport. The MT125 follows the same formula. It features a jaw dropping street style design in line with the rest of the MT range and like the YZF it has a large frame for a 125cc motorcycle that not only gives great comfort and handling but also gives as Yamaha put it 'a serious full-size bike look' and their not wrong. These start new from around £3,899 but for that you get a host of modern features including LED taillight, upside down forks, a digital dash display and optional ABS.
The prices given are based on the guidelines at the time of writing and may change over time. Total costs may also be subject to on the road charges, it is best to contact your local dealer and find out the most up to date prices and availability, and then come back to us for a great insurance quote!