You may be able to ride a 50cc scooter on a car licence (providing you passed your test before Feb 2001) but if you're 17 years old or over you'll have much more fun on a 125. The extra power means you can feel at ease on faster roads, rather than holding everybody up. You can commute longer distances and have a wider choice of machines. Here's 10 of the best selling 125s of 2017…
---
Honda PCX125 – 125cc
You still can't really beat the PCX on value for money, it costs £2799 but is a scooter with a high spec for the money. It's liquid-cooled, has idling stop technology, is comfortable, roomy, has plenty of storage and comes at a good price from the mighty Honda. It's no surprise the PCX consistently tops the sales charts for its class.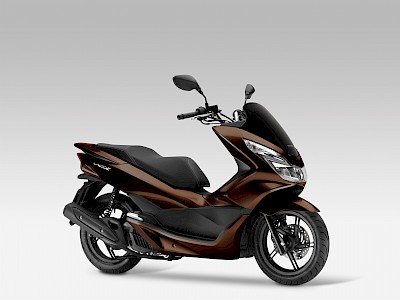 ---
Yamaha NMAX 125
The NMAX is Yamaha's answer to the PCX, styling wise it's a bit more up to date than the PCX, it's a little sharper and gives a nod to its bigger brother the awesome TMAX. Price wise you can't really complain either, it costs £2799, so is in direct competition with the Honda PCX. It comes with a 4.9% Yamaha finance deal as well. Spec wise you're getting a liquid-cooled engine, ABS braking and great fuel efficiency.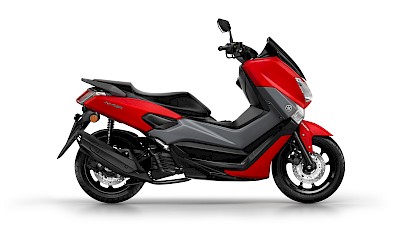 ---
Honda Forza
The Honda Forza is a great looking but often-overlooked 125. It's one of the quickest 125cc scooters on the road. It also handles really well, thanks to its chassis, great suspension and larger than average 15" front, 14" rear wheels. The Forza also has a 500km tank range, 48-litres of underseat storage and comes with Honda Smart key, keyless ignition. It's pricey at £4566 but is a fantastic scooter.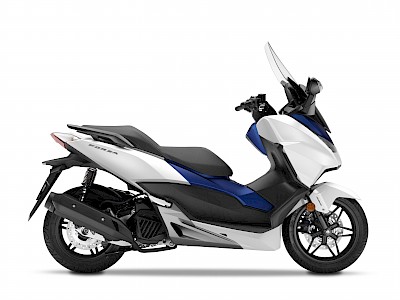 ---
AJS Modena
The Modena is fairly basic and cheap to buy at just £1659 but its major selling point is that it's a scooter with classic good looks. In fact the Modena has started to catch on amongst the modern/born again scooterists who often can't afford to buy a classic Vespa or Lambretta but want something with similar looks. As such you'll see a fair few at scooter rallies, many of them adorned with all manner of accessories.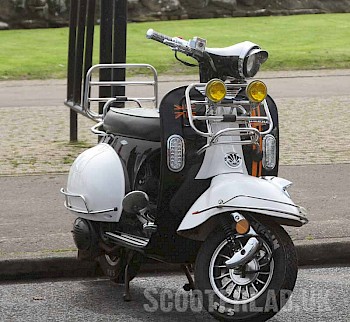 ---
Piaggio Vespa PX125 – 125cc
The Vespa PX has sold well this year, although those sales were prompted by Piaggio's decision to stop production after 40 years. Sadly the old two-stroke PX didn't meet Euro 4 regs. However, it's still an iconic machine but if you want one you'd better be quick because there aren't many left in dealers.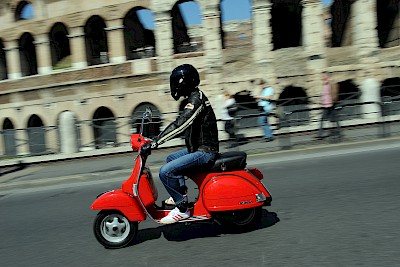 ---
Peugeot TWEET 125 – 125cc
The large-wheeled Peugeot Tweet 125 is a worthy choice for commuting; those 16" wheels add stability and the flat floor give it greater carrying capacity than some other scooters. Peugeot are also offering an accessory pack worth up to £168 with every new Tweet. Tech wise it's not as high spec as the Medley/PCX or NMAX but at just £2299 it's a good choice for the cost conscious buyer.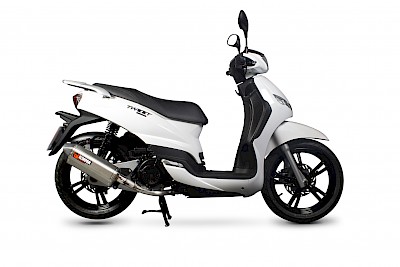 ---
Piaggio Medley 125
The Medley arrived last year to take on the mighty Honda PCX and it's a very capable scooter. It's liquid-cooled, using the i-Get engine with its low-slung side mounted radiator. Comes with stop start technology, ABS brakes and is quite quick as well. Certainly a scooter worth looking at if you want a useful commuter.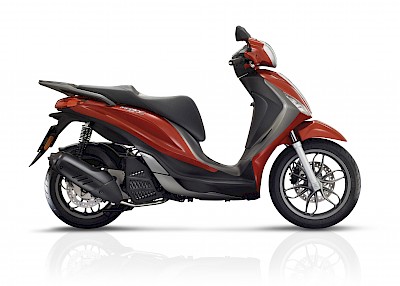 ---
Piaggio Vespa Primavera
Style and class don't come cheap and with a Vespa you're buying both. It's a lifestyle choice. The primavera not only looks great but it is also a fantastic machine to ride, nippy engine, ABS, space under the seat to fit a full faced helmet and you'll look cool nipping about town. Remember it's mostly made from metal though, rather than plastic so if you're looking for a year round commuter one of the others might be a better option.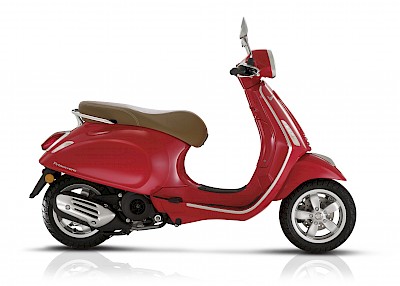 ---
Lexmoto Titan 125 ZN 125 – 125cc
You can't ignore unashamedly Chinese brand, Lexmoto in a list like this. If you're looking at the cheaper brands be sure to put your money in one with a bit of history like Lexmoto. The Titan is a snip at just £1399, not bad for a Euro 4 spec scooter complete with fuel-injection and CBS braking.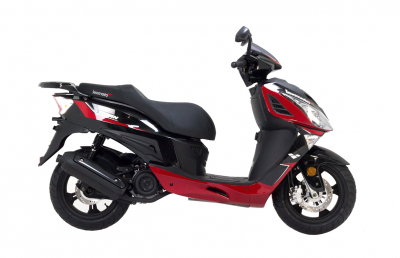 ---
Suzuki 110 Address – 113cc
At just £1999 we had to include the little Suzuki. It's not quite a 125 but the Suzuki Address fits into the 125cc category and has sold well this year. It's a simple enough 113cc machine with a claimed range of 165 miles from the 5.2 litre tank, and a fuel-efficient 145mpg. That's three times more than the average car can manage. Its fuss free styling won't be for everybody but the price tag might tempt the canny buyer.