When it comes to insuring your bike, there can be a lot of confusion over what is and isn't the best practice. Let's go ahead and debunk 5 of the most common myths about motorcycle insurance for UK riders!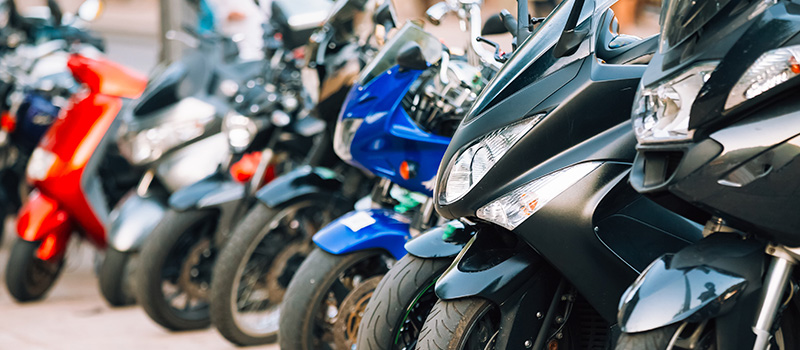 Myth 1:
"You are automatically insured on other motorcycles if you have a fully comprehensive policy"
Although it is possible to add-on or buy this type of insurance policy, this cover does not automatically apply to every fully comprehensive police by default. It is crucial that you always check through your insurance documents so you know what you are covered for.
If you are unsure, you can call your insurance providers contact centre to confirm if you have this cover already, or if you can add it on.
---

Myth 2:
"Pillion cover is automatically included for full licence holders"
Being covered for pillion use depends on a number of factors, not just the cover afforded under the terms of the policy – you will also need to check your licence and be aware of any weight restrictions on your motorcycle.
If you have the correct licence and your bike meets the requirements (rear footpegs and seat), you can usually add this cover on to your policy quite easily – you just need to make sure you ask for it when setting up the policy.
---

Myth 3:
"Insurance premiums automatically go down after each year on cover"
Assuming you've had no convictions or claims during your time on cover, you should be building up a no claims bonus every year you don't claim – as well as becoming a more experienced rider with each passing year. Very often this will mean your premium will go down, but there are a number of other factors that affect the cost of insurance .
Changes to how injury compensation pay-outs are calculated, rises in Insurance Premium Tax (IPT), more whiplash-style claims and rising repair bills all play a part in determining how insurers and brokers have to price their products.
Separately, lots of insurers also have a maximum no claims bonus, and this can vary between insurers – so check whether your insurer has a ceiling for no claims discount, as there aren't always unlimited!
---

Myth 4:
"Putting the named driver as someone else will make the policy cheaper"
Adding a more experience person as the main rider, such as a parent, could mean a lower premium; but is classed as insurance fraud or "fronting" and may cause your insurer to cancel your policy or decline a claim. If you're the main driver, you must declare this.
Also it is common for your insurance premium to be based on the youngest or least experienced rider on the policy, not the policy holder so you are not automatically guaranteed a cheaper quote if there is a more experienced rider on the policy.
---

Myth 5:
"You don't have to tell your insurer about an accident that wasn't your fault"
If you have an accident that wasn't your fault, or something happens to your vehicle that wasn't your fault, you must still tell your insurance provider no matter how big or small. Failing to declare details regarding any incidents or possible claims could result in your policy being cancelled, or they may ask you to reimburse the cost of any claim.
Very often not telling your insurer about an incident will add to the cost of any claim, especially if another person is involved – the quicker you tell your insurer the better placed they'll be to keep the cost of a claim to a minimum.
It is important to remember that an insurance policy is a contract, and you are obliged to the terms that are outlined to you when setting up the policy and in the policy documents that are provided to you.
---
Do you have an insurance query that you're not sure of, and need answered? Give our friendly call centre a try, they'll be more than happy to help - 01379 646 504.