Winter is coming, are you ready?
As I write this blog the short shower of rain from earlier in the day is but a vague memory, and I can think back to a warm time spent over the Festive period.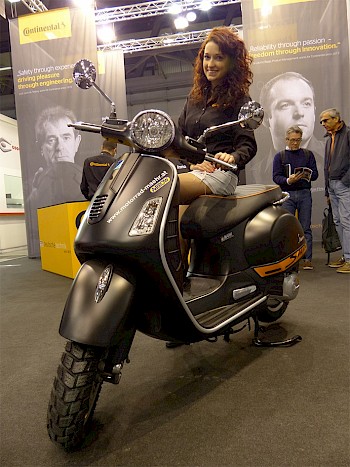 However, the law of averages says that any day now Jack Frost will strike, bringing with him all the might of winter and for this we must prepare…
Prepping your steed
There are basically two areas that need extra consideration when riding in winter months; the safety of yourself, the rider and also the preservation of your bike or scooter. The latter also affects the former, so we'll begin with your vehicle.
As temperatures drop, councils and agencies set out on mission to grit the roads as often as possible in an attempt to stop them freezing over. This and salt used by others to keep surfaces ice-free will not only accelerate corrosion of the cosmetic parts of your bike, but can also play havoc with some of the controls too.
If you have an older scooter or bike you might want to consider using an anti-corrosion/lubricant compound such as ACF-50 to protect the metalwork. It is an ultra thin fluid film compound which I've used for a while now and i'm very impressed with the results.
Keep on top of your consumables
It's not just cosmetic damage that it needs to be protected against either. Moving parts such as brake levers and pedals, switches, control cables and for motorcyclists the drive chain too needs to be checked and lubricated/greased as applicable. Brake calipers too should be examined for signs of corrosion, but take care not to allow any kind of lubricant onto shoes, pads or discs.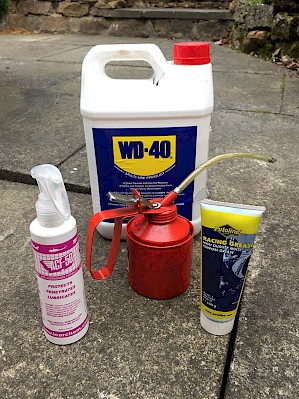 The general rule of thumb I suppose is to clean your bike more often in the winter, as this not only removes the potentially corrosive grit and salt, but will also give you the opportunity to examine the various parts and take any preventive measures necessary. You will also find your lights get dirtier far more quickly in winter months too, so make sure they get a good scrub as well.
Before you head out on to the road however, is your scooter or bike still wearing summer slick tyres? For those who do change their rubber depending on the season, consider wet weather tyres, or if the forecast is even worse then check out some winter specific tyres maybe.
In some countries it is required to have winter specific tyres should the snow fall, and while that's not the case in the UK, it does mean that tyre manufacturers have developed tyres to meet their local regulations.
Maintenance is a must!
Now without trying to sound like a nag, you know those little bits of maintenance that you've been putting off for months now? Well, Winter is the time to do it. Snatchy brakes aren't good at the best of times, and even more dangerous in wet or icy conditions. Whilst riding home on a summer's evening with only a side light may not be a big deal, having both dipped and main beam at this time of year is essential.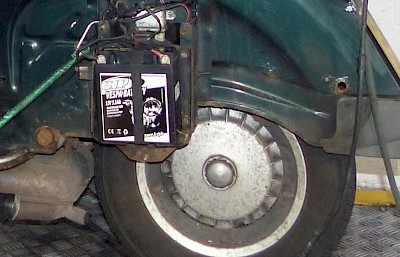 Check your battery for charge and levels too, they are renowned for failing in colder months, especially if you are running extras like heated grips. And if you have a liquid-cooled bike then make sure there is some anti-freeze running through the pipes as well. And don't forget to check your oil levels.
Another thing to consider is fitting a windscreen. They're not always the coolest thing regarding style, but the right one could make riding far more comfortable when the weather turns bad. Also, make sure you have some storage for that extra set of waterproofs and spare winter gloves in case you need them, as having the right winter gear is as equally important for these cold times. After all, nobody wants to be stranded at the side of the road when the temperature drops below zero, right?
- Andy Gillard (editor – ScooterNova magazine)