In this blog we're taking a look at some of the most useful accessories any new motorcycle rider should think about getting.
All the items listed will come in extremely handy to any rider and are all relatively easy to get hold of and won't break the bank, where possible I've tried to keep them under £50!
So, with that out of the way let's take a look at 6 must have accessories for beginner riders...
Motorcycle Backpack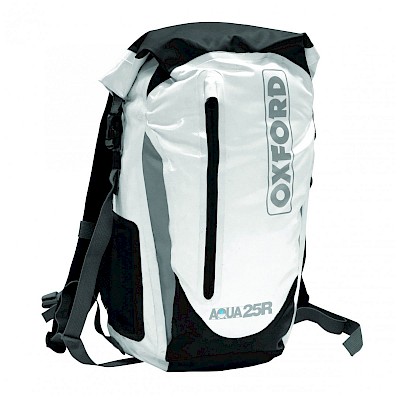 Carry space can be a bit of an issue on two wheels, especially on sportier styled bikes so a backpack will come in very handy and is something I find myself using all the time. You can use a regular backpack, but they don't tend to be very aerodynamic and it can be uncomfortable to feel it tugging as the wind hits it and shifting around your back. Luckily there is a wide selection of packs specifically designed for motorcyclists to remedy these problems.
One great option is the Kreiga R20, this one has a 4 clip locking system with straps at the waist and chest to hold it secure, as well as a nice aerodynamic shape. It has a 20 litre capacity with various additional pockets and does the job nicely with no irritation of a regular pack. However, the Kreiger is on the more expensive side at around £129 and since I'm trying to keep this list budget friendly another great choice is the Oxford Aqua B-25 Hydro which can be picked up for under £65 quid. It's fully waterproof, lightweight yet sturdy, has a waist strap to keep it securely in place and the roll top opening is a nice touch when you're trying to rummage through it with gloves on!
Portable Toolkit
This one is simple but a 'must-own' item in my opinion. A basic toolkit even with only the bare essentials can come in very handy if you have any minor issues while on a ride. You can get them in handy roll up cases or small pouches and mine fits neatly in the small storage space under my rear seat so it's no bother to carry and has come in handy a few times. Companies like Oxford make various ready to go compact toolkits for as little as £15 or you can get a roll up case and just put whatever tools you think you might need in it.
Crash Protectors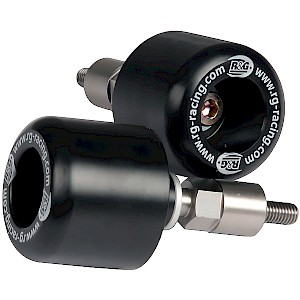 Crash protectors or frame sliders are a great investment - especially for faired bikes. They bolt onto your frame (as well as other parts like engine casings) and will take some of the impact if you drop your bike. Even at low speeds a slide along the tarmac can result in thousands worth of damage but with these in place it could spare your fairings and bodywork and just leave you with some injured pride. There is a range of makes and prices for these, perhaps the best known being R&G - expect to pay around £60-£70 which is a bargain compared to what they can save you if you have an unfortunate meeting with some gravel. One thing to note is that they are not a 'one size fits all' item, make sure you get a set compatible with your specific make and model.
Tyre pressure gauge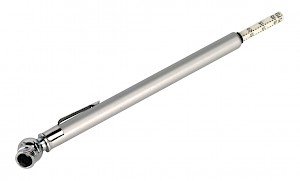 Another mandatory item, considering how cheap these are. You should be checking your tyre pressure regularly as allowing it to drop too low can have a huge effect on the way your bike handles. The most basic type is about the size of a pen and can easily fit in your jacket pocket, simply press against the tyre valve and it will give you a psi reading at the other end, you can get one of these for a fiver. If you want a bit more accuracy you can get a larger scale gauge with a needle, Draper make a very good one of these with a rubber hose attachment for around £11.
Phone mount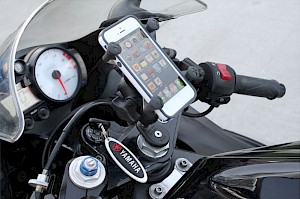 Having a mount to place your smartphone in can be very handy. Obviously, this is not for sending texts while riding or anything like that, you should be focusing on the road but being able to use phone features like GPS or simply see when someone is trying to contact you can be great. If you combine this with a Bluetooth headset it opens even more options. Again, these come in a variety of makes and prices, American company RAM make a full range of mounting options and device holders that are all cross compatible. Whichever option you go with you should be able to get your smartphone mounted for under £50.
Battery Charger and Maintainer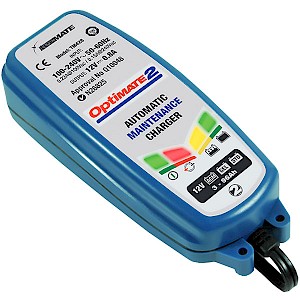 There's nothing worse than when you go to ride your bike after it's been laid up for a while and... nothing happens. The battery is kaput and now you need to replace it before you can ride again. A battery maintainer and charger can prevent that as well as extend the life of your battery. I use an Optimate 2, it cost around £50 and came with various connections - crocodile clips for directly charging the battery as well as an SAE connection that can be permanently attached to the battery. Now all you have to do is plug in the SAE lead whenever you store your bike and the Optimate will maintain the battery charge for you. It will turn itself off whenever the battery is full and only drip feed it as the charge lowers so no need to worry about wasting electricity either.
If there are any other great budget accessories you think should be added to this list, or any makes you've tried out and loved, let us know on social media!
If you're in need of motorcycle or scooter insurance, then why not get a quick online quote direct from Lexham for the best possible prices.