26 iconic scooters entered the first Scooterwars – a series of polls on Twitter to find the nation's favourite classic scooter!
Hundreds of votes over 8 battles have narrowed the field down to the final few who now go head to head in a knockout competition until only one remain.
It's down to you to decide what the greatest classic scooter of all time is! All you have to do to get involved in the fun and have your say is follow Lexham on Twitter and simply vote for the winner of each poll!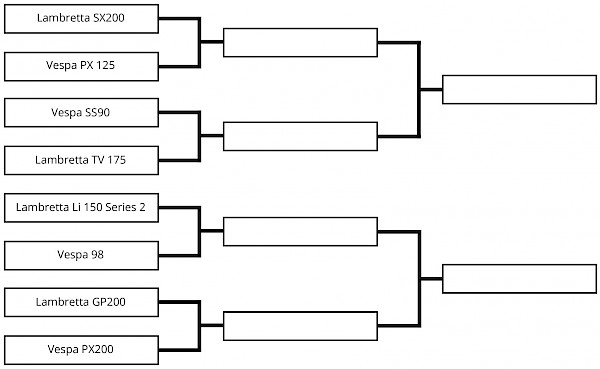 If you have your very own scooter you need to insure, Lexham insurance is specialist in classic and modern 2-wheel insurance, so if you need a quotation for any of these classic models why not get a quote online or contact our team direct for a policy tailor-made for you?
If you're liking the Scooterwars series so far, why not check out: