Like a number of scooter enthusiasts, I love a 2-stroke machine. Whether it's the historical element that both Lambretta and Vespa scooters first hit the streets using these engines, their simplicity or the performance I'm not sure, but a 2-stroke scooter holds a soft spot in the hearts of many.
Banned?
It is a myth that the EU have banned 2-stroke engines. What the EU have done is create ever more restrictive regulations regarding vehicle emissions that are applied like a blanket across the board. Basically the bureaucrats don't take into account that while an old-skool 50cc 2-stroke scooter may arguably be less efficient than a modern, multi-cylinder car, the scooter will filter through traffic and reach it's destination in far less time than a large 4-wheeler stuck in a traffic jam.
What also happened was that towards the end of the 20th century the scooter-buying public of Italy and other markets started to look towards the more expensive 4-stroke scooters as more of an executive model;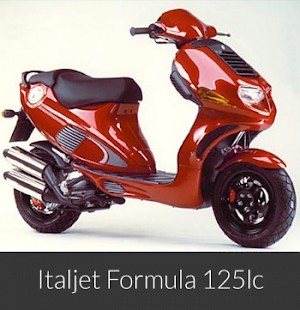 quieter and sophisticated compared to the noisy little 2-strokes being raced around the streets by the youth. Combine with this the decision by manufacturing giant Honda to cease production of 2-strokes for Europe and the race track too, which meant as other manufacturers followed the R&D of 2-stroke engines decreased dramatically.
The eventual result of this was that 2-stroke technology dropped behind that of 4-stroke and as the cost of investment to bring it back up to date is argued to be prohibitive, which is a strange because 2-stroke petrol engines were often the preferred choice for both manufacturer and customer due to their mechanical simplicity, light weight, and high power-to-weight ratio. For example, at the end of 2-stroke racing in motorcycle Grand Prix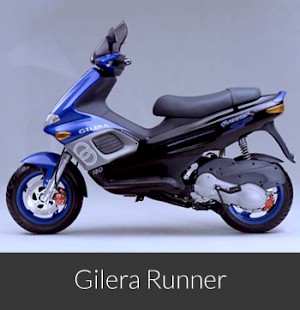 Championships, Honda produced a bike weighing around 130kgs but with almost 200hp which is what Valentino Rossi won the last 500cc World Championship on for Honda in 2001. The 125cc 2-stroke class lasted until 2012 at which time that too was abandoned but by then the machines were greatly advanced with fuel injection and performance closely monitored.
The Classics
Those of us of a certain age were fortunate enough to enjoy modern 2-stroke scooters at their peak, and these are four of the best should you be in the market for a secondhand treat. Don't forget when it comes to getting an insurance quote for your modern scooter or classic scooter to go direct to Lexham.
Peugeot Speedfight 100
occupying a once popular segment between 50cc and 125cc, the S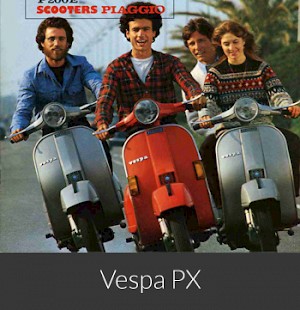 peedfight 100 was a sporty looking scooter made in France that boasted a powerful air-cooled 2-stroke engine, despite it lacking a little capacity compared to a 125. Go for the Speedfight 2 rather than the first version as the front end leading link suspension and fork set up was much improved on the later model.
Italjet Formula 125 Twin
with genuine hub-centre steering (as opposed to the Pug's visual imitation), Italjet were renowned for producing outrageous looking, if 'fragile' scooters. This featured a 114cc Moto-Morini engine with performance good enough, but it needed twin aftermarket pipes to sound its best!
Gilera Runner 180
a real beast of a scooter from Piaggio, creators of the Vespa. This 180cc 2-stroke auto soon achieved a massive fan base thanks to it impressive power and delivery combined with what at the time was sporty styling. Italjet bought the engine to use in their Dragster model and Piaggio used it in their Hexagon model. The 200cc 4-stroke Runner that followed was sadly a little lack-lustre by comparison.
Vespa PX200E
The classic 4-speed geared Vespa, still going strong as a 200cc until 2002 when it finally failed meet EU emissions regulations. Metal body, undeniably Italian styling and a robust machine, the 125 and 150cc versions continued until 2016 when they too have become too polluting and the last models are leaving the shops as we speak. The 200 is my favourite though.