Fancy venturing out and taking on some of the best Motorcycle Tours across the globe? From Norway to New Zealand here is our top 10 list!
The Trolls Road - Norway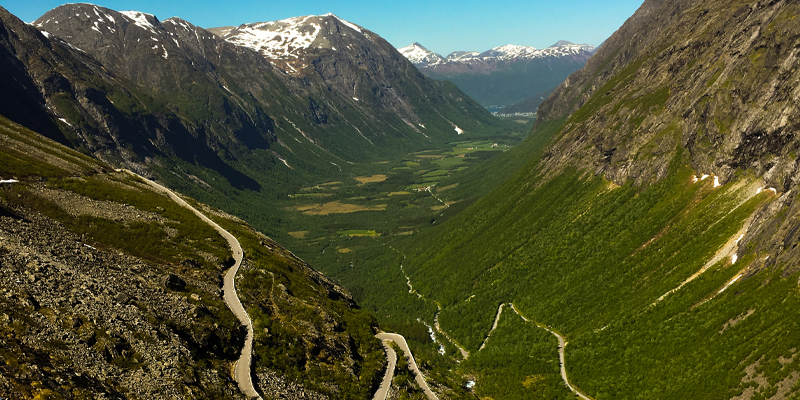 What the Trollstigen ('The Trolls Road') lacks in length, it makes up for with excitement: eleven hairpin bends carved into the mountainside that culminate in a bridge crossing the stunning Stigfossen waterfall.
The views around the Trolls Road are just stunning, and you can stretch out the experience by placing the Trolls Road in the middle of a ride between Valldal Walley and Soggemoen, which will deliver views of beautiful fjords and mountain ranges.
Or you could just embrace the adrenaline and drive up and down the Trolls Road all day.
The Chiang Rai Loop - Thailand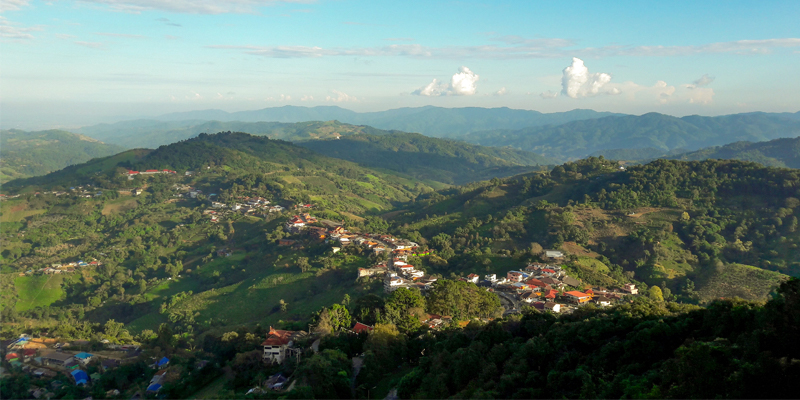 The Chiang Rai Loop in northern Thailand is the perfect combination of a scenic ride with an exhilarating twisty road. Not only that, but there's plenty of reasons to stop along the way if you want to.
The route starts in Chiang Mai, and from there it's only a short trip to the Mae Sa Elephant Camp, where elephants have been taught to paint and play football. From there, you'll ride mountain roads to Chiang Rai via incredible sights such as the majestic Wat Tha Ton temple, the long-necked Karen tribe village, and the Golden Triangle.
The latter is the meeting point of three borders between Myanmar, Laos, and Thailand, giving you the opportunity to further your adventures, or continue back to Chiang Mai via a winding mountain road.
The Dalton Highway - Alaska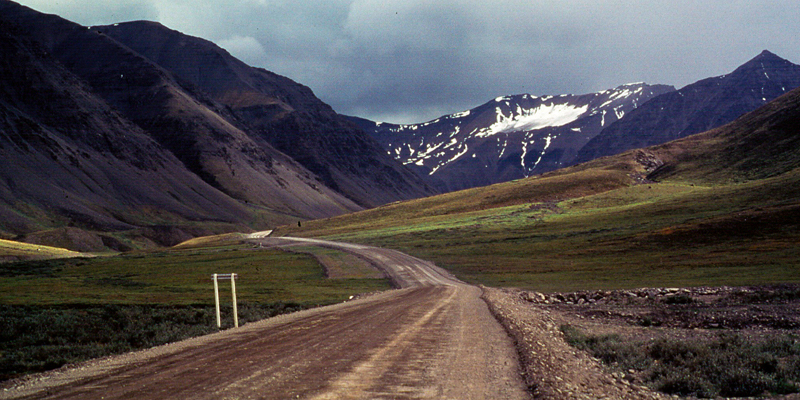 Alaska offers vast untouched natural beauty and pristine landscapes that are unsurpassed in North America. The Dalton Highway to Prudhoe Bay is the furthest north you can ride on the American continent, but it's not for the faint of heart; this ride will challenge even seasoned riders, with the road surface turning into dirt highways and slippery mud. Most riders tackle this ride in groups, and for good reason; it's very easy to come off your ride on the uneven surface.
But if you're willing to brave the conditions, you'll be rewarded by beautiful remote scenery at the top of the world. And the view is just as good on the way back!
Little Dixie Highway - USA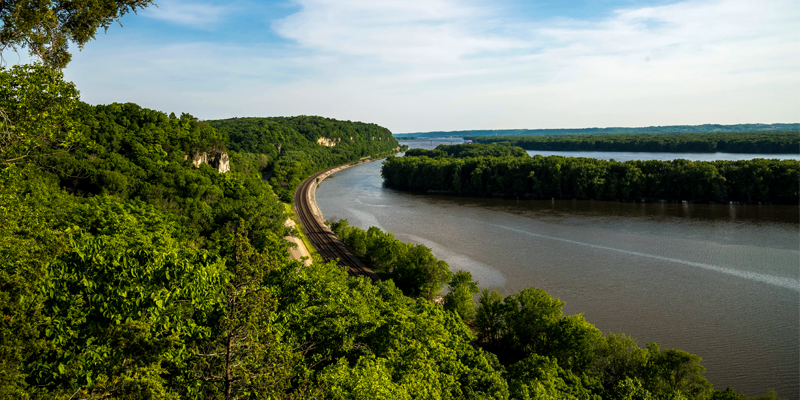 The winding Great River Road that hugs the Mississippi river offers spectacular views along its entire length, but we actually recommend a stretch nicknamed the Little Dixie Highway in Missouri. Stretching along Route 79 from Hannibal to Clarkesville, there are plenty of incredible views to admire as you ride, from limestone bluffs and 19th Century Southern-style architecture to the great river itself.
You'll also find plenty of reasons to stop; local residents have nicknamed this road the Fifty Miles of Art Corridor due to the wealth of artists, crafts people, and artisans setting up shop along it.
Be sure to stop at Lookout Point, just before you reach Clarkesville: this is one of the highest points along the river, and it offers a truly spectacular view of the Mississippi.
Ho Chi Minh Road - Vietnam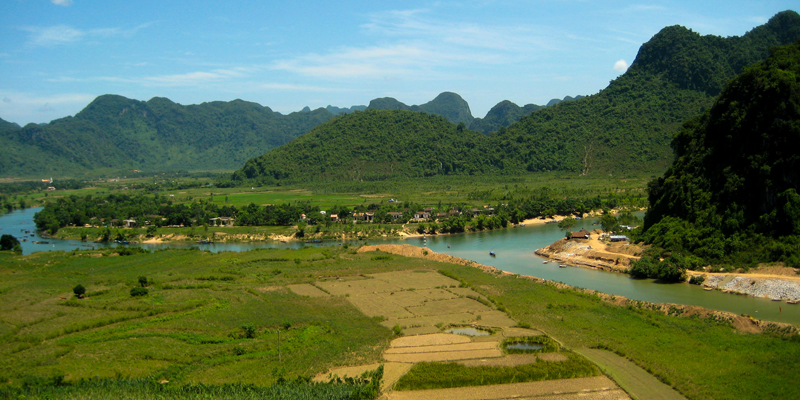 Specifically the stretch between Phong Nha and Khe Sanh, which will see you winding through a twisty road through tropical rainforest, this is perhaps the most spectacular ride in Vietnam. And if you want to use your feet, Phong Nha boasts a national park and a cave system that includes the world's largest cave.
But if you stick to the road, you won't miss out. There's beautiful rivers to stop and paddle in, and vistas of rolling jungle to gaze at from empty bridges. But we do advise taking extra water and fuel, as stops are few and far inbetween. Be careful on the turns as well; mist is common to the road, making the surface slippery.
The Coromandel Loop - New Zealand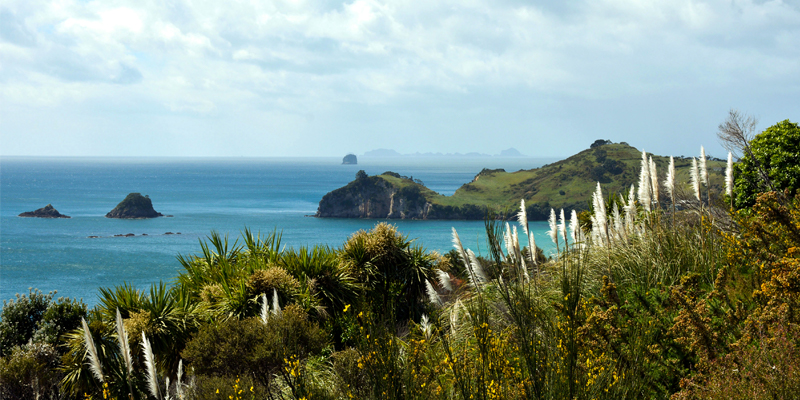 This one is no hidden treasure; in fact, it's one of New Zealand's most popular motorcycle rides. But it's a favourite for a reason. The winding roads pose a challenge even to experienced riders, and a rider is rewarded for their success with the kind of scenery you've come to expect from New Zealand!
Starting in Marateai, you'll ride along the twisting Pohutukawa Coast road before joining route 25 and riding around the Coromandel Peninsula. The interior of peninsula is filled with beautiful forests, the exterior lined with a stunning coastline filled with incredible beaches. We particularly recommend the Hot Water Beach, just east of Whenuakite, where you can dig yourself a hole in the sand and enjoy your own personal, handmade spa!
You'll close the loop by riding along Route 25A, heading towards Mandatawhiri, and although you won't be riding along the coast as you turn north back to Marateai, there are some stunning views to admire.
This is definitely one of New Zealand's most popular motorcycle rides. The Coromandel Loop is loved by Kiwis because of its challenging winding roads – which can be risky in certain parts, but definitely worthwhile if you're hoping to put your road skills to the test. The route is actually divided into two parts: the 187.8-kilometre (117 miles) Northern Loop and the 129.7-kilometre (81 miles) Southern Loop, both of which provide easy access to the Coromandel Peninsula's townships and attractions.
Trans-Flores Highway - Indonesia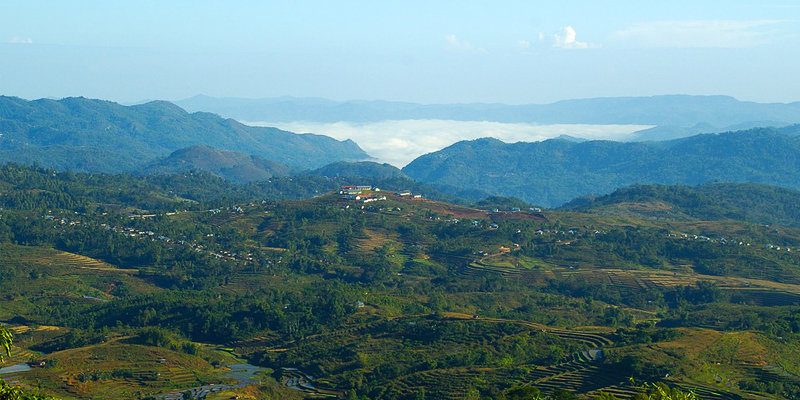 If you're looking for a route that feels like a true, uncharted adventure, you can't go wrong with a visit to Flores. An island to the east of Indonesia, most people go to see Komodo dragons and visit the dive spots. But follow the Trans-Flores Highway and you'll find an almost bewildering variety of towns and views and, for the braver rider, there are plenty of challenging detours.
The Highway itself winds across the island, climbing away from the ocean and around enormous volcanoes, traversing wide plateaus of ricefields, descending back down towards the coast before climbing up and away again. This changing landscape keeps the view fresh and always spectacular, and you'll be happy enough sticking to the main road.
And if you do get tired of the road, there's plenty of other things to do. While Flores is sold mostly on the promise of seclusion, the growing tourist industry means that you'll be able to enjoy surfing, diving, kayaking, and trekking. There's coral reef to swim amongst and stunning cliffs to walk along. So there's plenty for the feet to do as well as the wheels.
Tizi-n-Test Road - Morocco
If you want to venture out of Europe but don't want to travel too far afield, Morocco's proximity to Spain makes it worth a look. But, more than the convenience, Morocco is home to the Tizi-n-Test road.
It's more official name is the N8 road, but it will take you on a route that features truly breathtaking scenery. It's not just about great views, though. As you pass through the Atlas Mountains, you'll encounter hairpin bends with sheer drops and an uneven road surface of sand and gravel. This isn't a route for the faint at heart!
Black Canyon of the Gunnison National Park - USA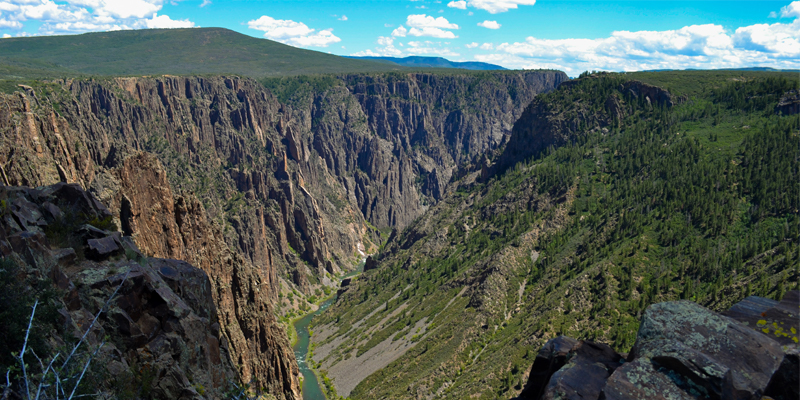 We recommend taking a route from Hotchkiss to Sapinero, which will take you along the fantastically twisty Highway 92 as well as offering a huge variety of scenery. You'll be treated to stunning vistas of alpine aspen groves, farmlands, dense forests, and dizzing views down into the awe-inspiring Black Canyon, with the Gunnison River thousands of feet below.
This route doesn't often see heavy traffic either, so you'll likely be treated to a decent ride, and we recommend this north to south route because it's easier to see through more of the twisting turns you'll encounter as you ride through the park territory.
Mumbai - Trivandrum NH 66 - India
A coastal ride along the west coast of India that offers beaches, tourist destinations, and hidden treasures off the beaten track, we recommend NH 66 for anyone looking for an adventure.
The road itself is ostensibly a highway, but it's often narrow and there are no dividers for the most part, which has led to the road earning a reputation for head-on collisions. And you'll also be expected to move out of the way of nearly every other road user.
But if you're willing to tolerate that, you'll struggle to find a route with more possibilities. If you're looking for beaches, you'll find them dotted along the entire length of this road. If you're looking for tourist hot-spots, you'll find Goa, Cochin, and Alleppey, also good places to stop over. And while there are plenty of places along the highway to eat, do yourself a favour and venture off the road; you won't regret sampling the local cuisine!
And if you're looking for destinations a little closer to home, take a look at our list of the 10 Best Motorcycle Tours of Europe!