Commercial insurance can be quite in depth and to someone with little or no experience it can be a minefield, that's why it's important to seek professional help, preferably from a broker specialising in that particular field of insurance.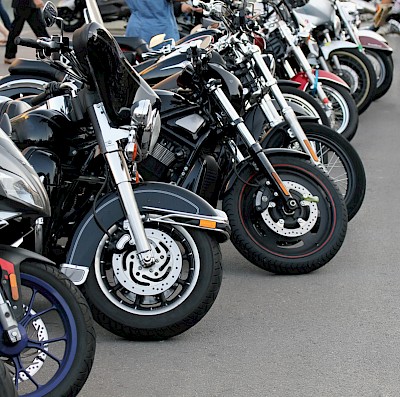 Many insurance quotes are easily available on the internet these days but with commercial insurance this is certainly not the case. You can still obtain a basic policy online but when it comes to larger more complex risks it's always best to use an insurance broker who can provide you with all the advice you need and give you the most suitable policy to meet your business's requirements.
Here we take a look at motor trade insurance and the different sections involved. Some of the covers aren't always necessary for every business and this is why some are optional. Before you decide which are and which are not necessary it's worth studying each one and then seeking further advice if needed. Every risk is different and it is best if the insurance policy is tailored to the individual needs of each business. We have separated both the standard and optional sections for you below and given a brief description of what they cover.
---
Standard Sections
Property Damage
Covers loss or damage to your property against all insured perils and includes both buildings and contents including stock.
Equipment Breakdown
Covers items such as boilers, lifts, air-conditioning & office equipment against unforeseen or sudden breakdown, explosion and collapse.
Goods in Transit
Covers insured property whilst in transit over land or water anywhere within the UK territorial limits.
Legal Liabilities
Employers Liability
Protection against your legal liabilities to pay compensation in respect of injury sustained by your employees whilst in the course of business.
Public Liability
Protection against your legal liability for injury to third parties or damage to their property.
Defective Workmanship/Sales Indemnity
Protection against your legal liability compensation costs & expenses following injury or damage by goods you have sold, supplied, repaired, serviced, tested or delivered.
Road Risks
Covers any vehicle which is your property or in your custody or control in connection with your business. This can be extended to include additional drivers and also cover sections such as demonstration use and loan vehicles.
---
Optional Sections
Business Interruption
Covers any interruption to your business following an insured loss under the Property Damage section of your policy. Whether you suffer a reduced income due to forced closure or increased running costs then this section will compensate you for this. This section can also be extended to cover Loss of MOT Licence which is linked to the test fee income.
Money, Personal Accident Assault and Wrongful Conversion
Covers money belonging to the business and also any bodily injury suffered to you or your employees as a result of assault or attempted assault whilst carrying the money. This section can also be extended to include wrongful conversion which provides cover if you purchase a vehicle from someone who isn't the true owner
Terrorism
Covers damage to property and business interruption caused by acts of terrorism.
Engineering Inspection
Covers statutory or non-statutory inspection of machinery & plant.
Legal Expenses
Covers legal costs and expenses for a variety of situations including defence of employment disputes, payment of compensation awards, property disputes, representation for tax investigations and VAT assessments, defence of prosecutions relating to compliance & regulation and legal/tax advice and counselling helplines.
Check with your own Insurer
As with all insurance policies, it's always best to check that of your own insurer as some of the cover may differ slightly and not include certain sections as standard. The above is a summary of quite a comprehensive motor trade policy but there are also additional insurances available to protect you and your business even further. Policies which are becoming more and more popular are Directors & Officers, Cyber and Keyman Insurance, also known as Key Person Insurance. To finish off this blog here's a brief description of these covers:
Directors & Officers
Cover that offers financial protection to those who are a director, partner or officer of a company. It covers the cost of claims for compensation made against the insured individual themselves rather than the company.
Cyber Insurance
Cover to offer support and to protect your business if it experiences a data breach or is the subject of an attack by a malicious hacker that affects your computer systems.
Key Man or Key Person Insurance
Protects your business against the financial loss it would suffer following the death, terminal or critical illness of a key person within the company.