One of the things I love about motorcycles is the sense of community that becomes apparent as soon as you get out there riding. You can meet complete strangers from all walks of life and have an instant common ground in your love of bikes or scooters or both.
As a result it's not uncommon to find yourself riding with friends or in groups and it can be very useful to learn some of the basic universal hand signals that can be used to communicate with each other.
Most fellow riders will greet you with a hand gesture or a nod as they pass but there are a range of hand signals that can be used to communicate with other riders and motorists aside from just saying hello. We are going to go over some of the essentials in this blog, complete with a handy hand signal chart with all the signals you may need.
Communicating with others
First up let's cover some general signals that can be useful for communicating with other road users.
These first three are essential, if you find yourself with no working indicators or brake lights for any reason, you can communicate your intentions to turn and stop with these gestures.
Right turn/Left turn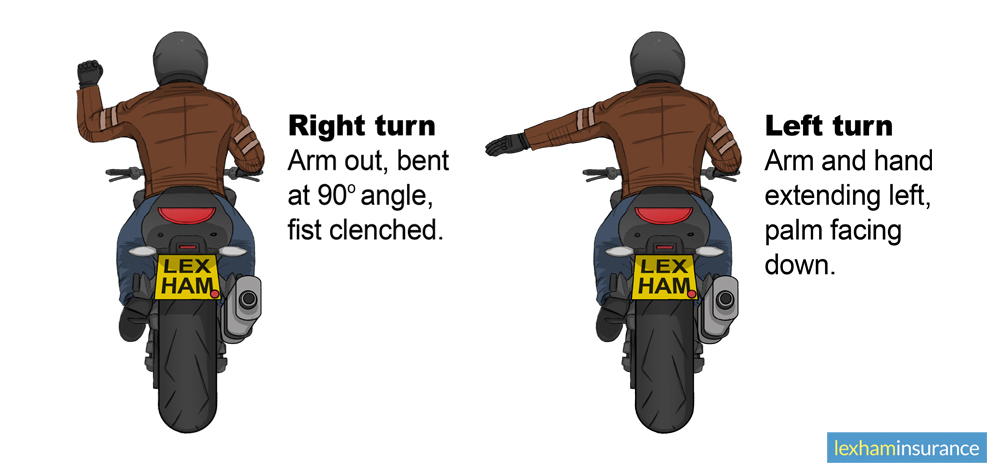 Stop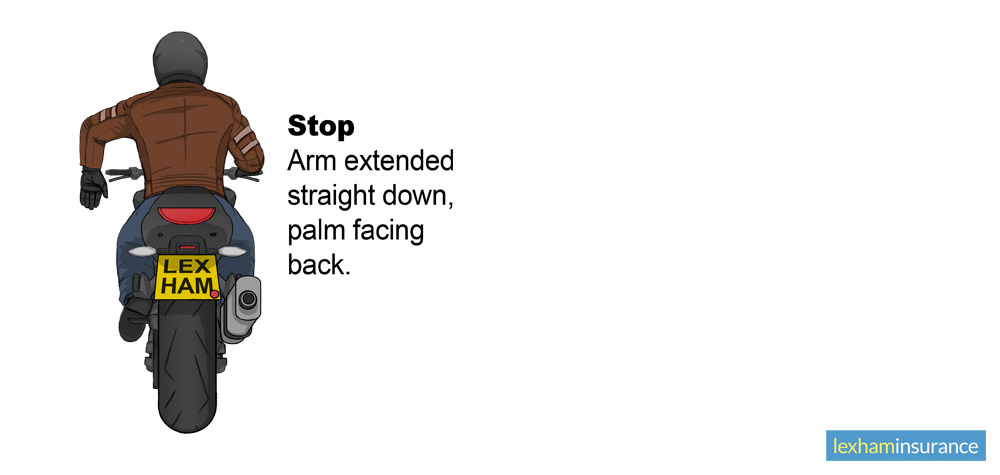 The next hand signals are good for communicating with other bikers you may come across.
Forgetting to switch off your indicators can be a common error on a motorcycle so here's one to let someone know when they've left them running.
Turn signal on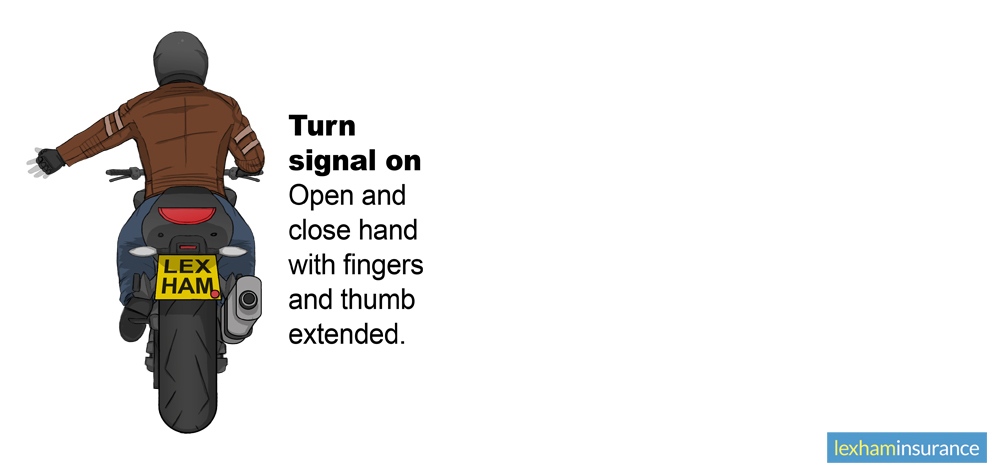 The police will often lay in wait with the speed gun on routes they know bikers like to frequent, if you spot them let other riders know the cops are ahead with this signal and help keep everyone safe and out of trouble!
Cops ahead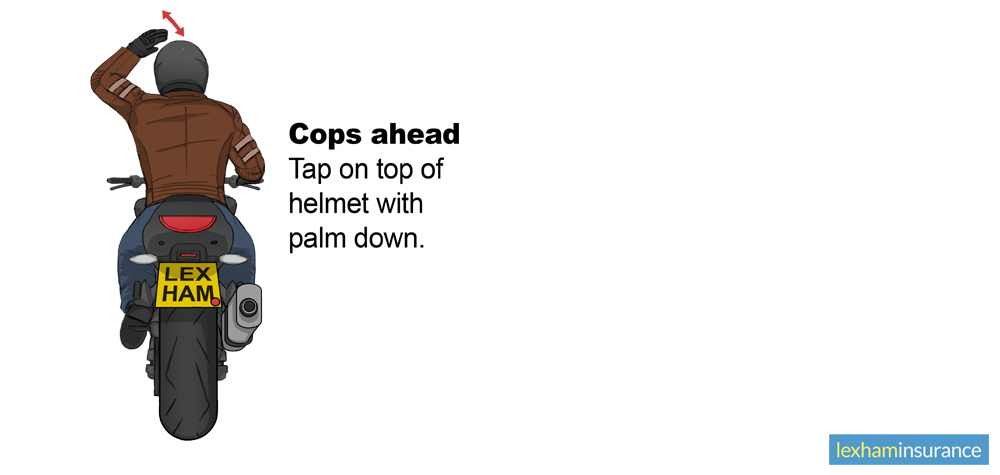 Motorcycle group riding hand signals
Now let's look at hand signals used specifically when riding with others or in convoy. If you're following a leader, or if you're leading your own ride out, knowing these hand signals will help get some basic messages across to the rest of the group.
Follow me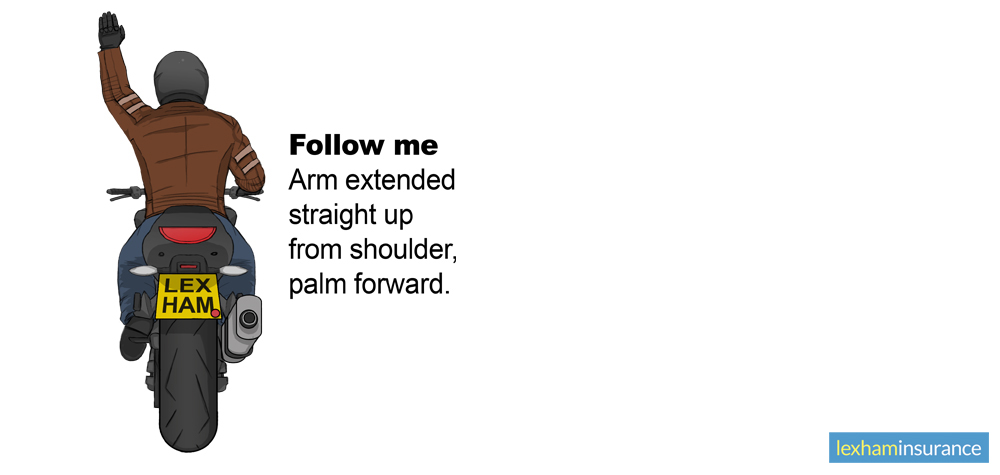 Single file/Double file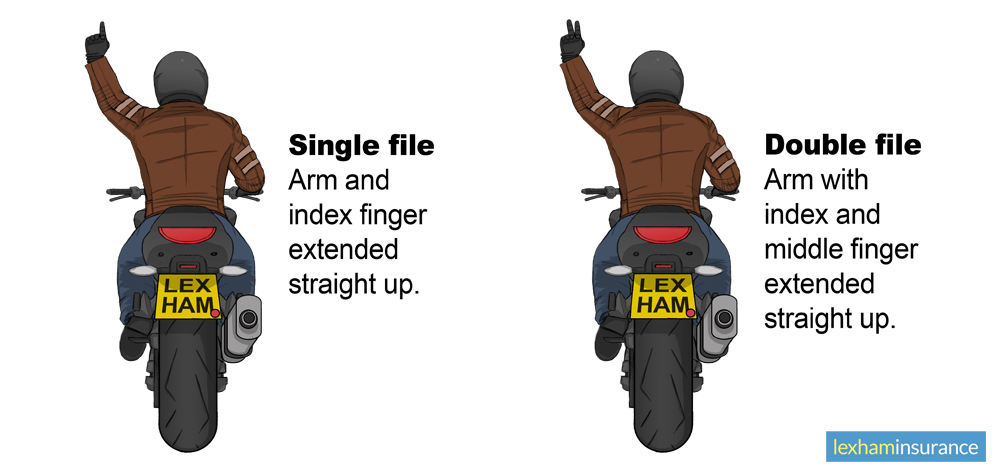 Slow down/Speed up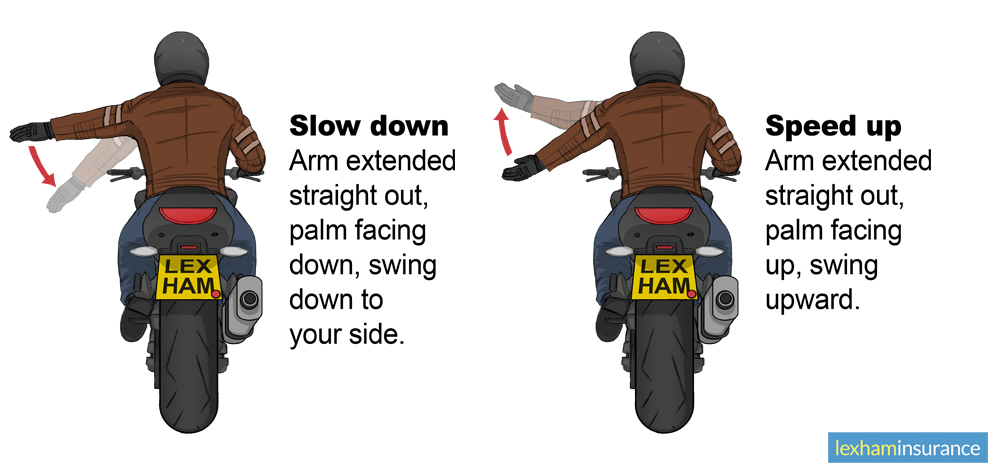 These are just some of the signals that can be a big help to any rider, whether you're on a motorcycle or a scooter. Learning universal hand signals can help keep you and other motorcyclists safe and provide a cheap and effective way to communicate on the go.
For a full list of universal motorcycle hand signals, Please see the images in the gallery below!
---
Of course - If you're looking at insurance for your motorcycle, give us a call on 01379 646 504 or quote online. Our best deals are always direct.