The north Devon coast is a beautiful part of England and in my opinion, best explored on a scooter - especially when the sun is out!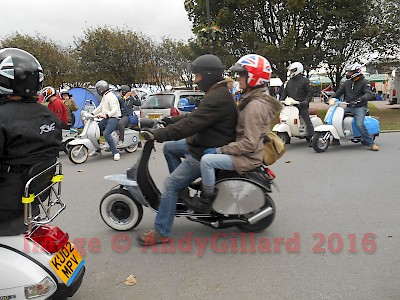 If that wasn't enough of an excuse, then the South West Scooter Clubs' BSRA rally in Woolacombe was another good reason to visit the area, which boasts stunning scenery, golden beaches, good surf and some great pasties to munch on for lunch.
Based on the Golden Coast holiday camp, the weekend offered bands, DJs, dealer stalls, a rideout and plenty of like-minded people to create a great party atmosphere.
Friday night saw a Dexys Midnight Runners tribute band get people up an dancing, while others glided across to the soul room for some rare grooves spun by the DJs. Afterwards, all with enough left congregated in the outdoor tiki bar until 3am to chew the fat.
Saturday's dealers' market offered plenty of wares for those with cash to spare, or spares to buy, while others who needed more miles under their belt took a scenic organised rideout down to Woolacombe Bay. Others rode the complimentary bus and spent the afternoon socialising before returning for the messy fun that only King Kurt can offer - and they went down a storm.
Sunday saw many return home, but an ever growing number stay on for the SWSC party which is now heading towards legendary status.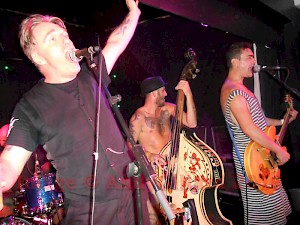 After a meal and a few pubs in Ilfracombe, it was back to the site to experience a Showaddywaddy tribute band, no doubt confusing anyone who thinks they can pigeonhole 'scooter music', whatever that it.
Yes so it rained for a bit on Sunday morning as we dressed up in our waterproofs for the ride home, but you know what? It was well worth it!
Andy Gillard