Multi-sport coach & athlete Gary Blesson, based in Miranda do Corvo, Portugal has jumped on the saddle and joined the Velodrome Pursuit Events Committee to help raise funds for the Great Ormond Street Hospital Charity.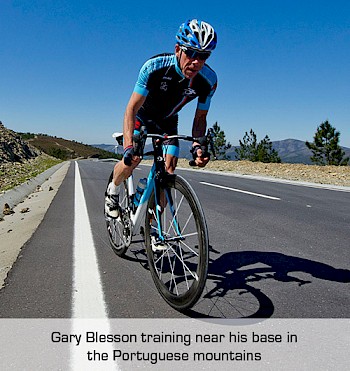 Gary, who is the owner of Delucci Retreat — a purpose-designed cycling and triathlon training base in the heart of Portugal — is more than eager to be a part of the committee.
"I first heard about the Velodrome Pursuit from a close friend who has been fundraising on behalf of GOSH for many years," he explains.
"Knowing my previous charity experience and my love for cycling, he invited me to be a part of it, and I didn't hesitate to help. I am very excited to now be on board and help make this a really special event."
The Velodrome Pursuit in short is a Team Pursuit cycling competition spread over an entire day at none other than the Olympic Velodrome at the Lee Valley Velopark, with entry for a team of 4 costing £5,000. The day will be crammed full of activities, guests and special treats to ensure the experience is an unforgettable one for all involved.
Celebrity chef Gordon Ramsay and Olympic gold medallist Victoria Pendleton will be in attendance along with along with many other professional athletes and coaches who will be on-hand to help with training sessions and offering plenty of advice. Specialist physiotherapists will be offering massages to the competitors with healthy food and drink available during the day. The day will finish with an evening party and awards ceremony.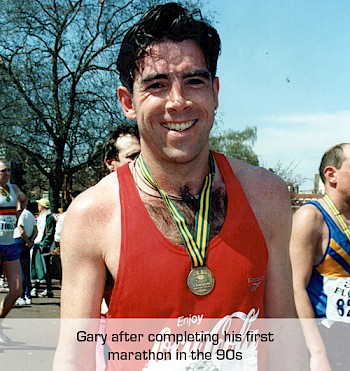 Gary has plenty of previous charity involvement spanning well over two decades, including a 2500km cycle ride from Portugal to London. He's been heavily involved in the cycling and triathlon scene since the nineties, and his experience has seen him work with British Cycling and Team GB on and off for several years.
Not just content with coaching others and competing himself, Gary is also a cycle and fitness blogger for us here at Lexham Insurance.
"With Gary's passion for all things cycling and previous charity work, it's good to hear he will be putting his talents to extremely good use with the aim of raising funds for Great Ormond Street," says Andy Goodson, Director at Lexham Insurance.
"Gary has a wealth of experience in the world of cycling and will have plenty of contacts who could help with this impressive fundraiser. He will definitely be a proactive and determined addition to the GOSH charity and Velodrome Pursuit Events Committee."
Since being a part of the Events Committee for the Velodrome Pursuit, Gary has already got some top names to join and offer their help to the event.
Mark Sinclair, Sales Manager of Kalas Sportwear UK and Jason Turner, Retail Director of SigmaSport.co.uk have confirmed their place, and will be bringing their vast experience and knowledge to the event, helping to make the day even more valuable for those involved.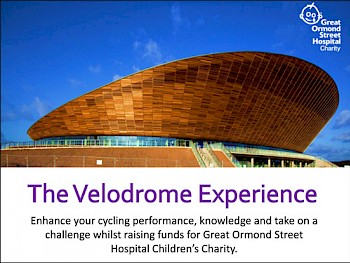 Most recently, Bob Willmott Managing Director of BKW consultancy and Director of Ridden.cc has joined the Velodrome pursuit committee to do all what he can to help with the event.
Thanks to event sponsors Kalas Sportwear every participant will receive a bespoke team jersey, so a rather special memento to take home from the event.
The Velodrome Pursuit takes place on Thursday 2 November 2017 at the historic Lee Valley VeloPark, a velodrome built specially for London's 2012 cycling events. Want to help but unable to attend? Donations of cycling-related items to the raffle and auction would be greatly appreciated!