Looking for a new set of wheels for your road bike? Then this blog is for you, especially if you want a set for under two hundred quid.
There is a large number of wheels available on the market, some absolute bargains and some errr...not quite so good. I decided to trawl through the plethora of wheels available to find some bargain all-round wheels for a budget of £200. Here is my choice of four sets which I think represent great value.
Pro Lite Garda Alloy Clincher Wheels 2017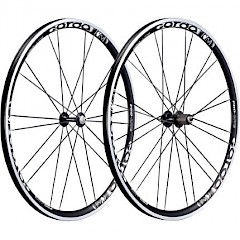 The Garda hubs use two types of bearings in the rear hub. Two cartridge bearings complement two high quality Cup and Cone bearings. Replaceable ball bearings means they have a long life and give a nice smooth feel. The cartridge bearings are easy to replace. Personally, I think these wheels look more expensive than they really are.
Weight: 915g Front (no skewer) / 1212g Rear (Shimano and Sram)
Price: £160rrp, but seen as cheap as £100
Mavic Aksium Elite Clincher Wheelset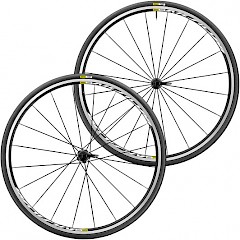 Mavic wheels have been around for years and were the first wheels I ever got back in the 80s. These wheels are light and fast. The Mavic Aksium Elite Clincher Wheelset are designed to offer riders an all-round performance wheelset. A wider rim profile than previous wheel sets, which means this wheelset has an improved level of comfort and greater rolling efficiency than ever before.
Weight: Front 815g / Rear 970g (Shimano, Sram, Campagnolo).
Price: £198
Fulcrum Racing set 5 LG Road Wheelset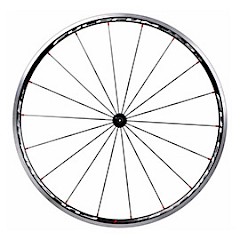 Great wheels and with a new design, these are very popular. The rear wheel's stiffness has been increased through a new 20-spoke design that has been coupled with an asymmetric rear rim profile. Combined with an oversized hub and single-piece freehub body, the Fulcrum Racing 5 wheelset just seems to get better every year.
I use this wheelset on my hire bikes and they seem to last forever. It's also a very fast and smooth wheelset, providing serious quality.
Weight: Front 779g / Rear 970g (Shimano, Sram, Campagnolo)
Price: £194
Shimano RS 11 road set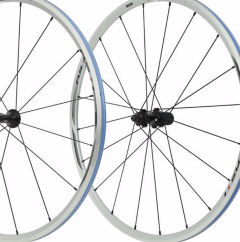 Being Shimano you can't go wrong. A low budget wheel but surprisingly smooth and well made for the price. The bearings are well sealed and easy for maintenance due to the design of the hub.
It's not a bad looking wheel, it certainly does the job and always seems to sell out so it must be good!
Weight: Front 890g / Rear 1180
Price: £112