A brilliant way to mix it up road bike training is to jump on a mountain bike, variety is the spice of life as the saying goes and what better way is there than keeping on two wheels but tackling different terrains than mountain biking!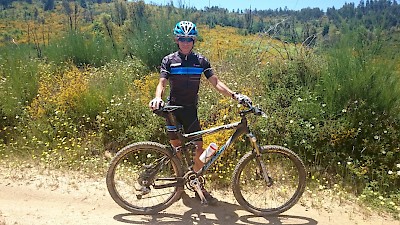 It is a whole new kind of an adventure and a great and potentially dirty way to train in wet weather. With mountain biking you work harder due to lower rolling resistance and it helps you to improve your cadence due to the higher gear ratios for steep climbs over bumpy terrain. Mountain biking can be enjoyed at all paces, you don't have to go out guns blazing, take it slower, explore and build up your fitness.
There is also the social aspect to mountain biking. It's a great way to go out with friends who enjoy mountain biking. If you're the more experienced and fitter member of your group then benefit from the ride as a recovery day, make sure to enjoy it, take plenty of pictures and stop for some food. If you're the newcomer it's the perfect time to learn to ride a bike off road from people who you get on with. Whatever your reason, make sure to enjoy a nice day on the bike.
The Evolution of Mountain Bikes
The battle of Wheel Sizes - Does size matter?
Mountain bikes have changed a lot over the last few years, one big part of this is the increased size of wheels from 26 inch wheels to 27.5inch and 29 inch (29ers).
Chain Sets
Chain sets have also been one of those components to change with single chain set (1 front chain ring) being preferred to 3 chain rings.
A thriving second hand market
The advancements in mountain bike design means there is an abundance of mountain bikes on the second hand market which is ideal for those who are not too worried about having the most up to date mountain bike and happy to have a smaller wheeled bike. Yes, in most part these great bargains are there thanks to people who have upgraded to 29inch models.
Time to Test – The Scenario
I have a good Portuguese friend Elio, who lives in a town called Arganil, about 20k from Mirada do Corvo where I live. He's been off his mountain bike for a few years due to having a child and is now riding again. He has purchased the new 29inch and single front chain set.
I on the other hand have a seven year old Carbon NRS Giant which I use quite a lot, it is still a great bike. Mountain biking isn't my main sport, but I enjoy riding off road to train occasionally, I have no need to upgrade the Giant as it is perfect for what I do.
Elio as you expect fresh off a new purchase is keen to go out and show off his new bike. It's also a perfect opportunity for me to enjoy a leisure ride to recover while catching up with my friend after a hard few weeks training with customers and racing.
With beautiful open trails and endless single track, topped with breath-taking views and the sun shining, it was perfect for taking the time to stop, take pics and soak up the surroundings. Nothing technical, just easy riding, It's also a great way for Elio to get back into his mountain biking.
Time to test – The Bike Swap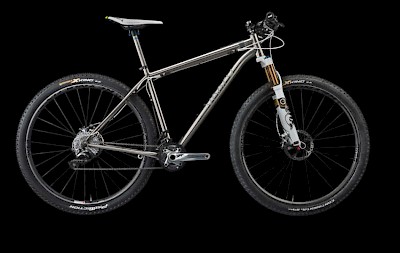 On our ride I thought I'd ask Elio if I could try out his bike, was there really much difference between our two bikes?
So I jumped on his bike, the Alloy framed VooDoo Canzo and straight away as I peddled and got the bike moving you can feel it's much quicker traveling across the dirt, those 29ers making a difference.
You feel as though you are sitting in the bike as opposed to my bike with smaller wheels where you're more on top of the bike. This is because of the bottom bracket is below the centre line of the axle, in contrast to my old 26 bottom bracket, which is above the centre line of the axle, to give ground clearance.
The 29er gives you more sense of gravity, stability and seems to plant itself firmly on the ground, you feel it on bends and especially when descending and climbing. I felt less chance of going over the handle bars in harsh breaking situations, due to it having a lower sense of gravity (more in the bike). This is great if you're a beginner, as you will feel safer, it is also great for endurance rides.
The Alternative
Just to make the decision of purchasing a new bike that bit harder there are also 27.5inch wheel models available. With the 27.5inch you will lose a bit of the stability but gain in the responsiveness in turning, so might be better suited for some and worthy of consideration or even a test ride.
Summary
My feeling from speaking with mountain bike riders is that everyone seems to be going down the 29inch wheel route, so that in itself tells you a lot.
The single chain ring means you don't have to change at all with the left shifter, you have a much larger cassette on the back to cater for the one chain ring. In short, no panicking changing down through the front chain rings, which makes gear changing much simpler and quicker, especially in the case of events and competitions. Running through the rear cassette is easy - none of that mucking around trying to push the shifter up to get to the bigger ring, also there is less to go wrong! All bikes seem to be going this way which is much better.
So you can get a bargain with the old school 26 or look to invest more money and purchase a new 27.5 or 29er! The choice is yours.
Personally I'll stay with my old 26, but that's because I already own one and there is nothing wrong with it, it does the job I need it for. For those looking to get a new bike the choice will be slightly harder!
Please note: The views shared are that of the author and are not neccesarily that of Lexham Insurance Consultants Ltd.