It might not be the best, or most enjoyable time of year to be riding for the fun of it but it is the best time to get up close and personal to all those new bikes and scooters we'll be riding next summer. If you're a tyre kicker, dreamer, bargain hunter or just love everything on two wheels the bike show is where to head this week.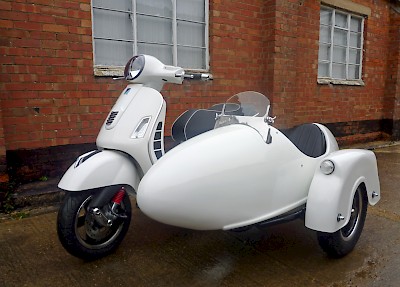 Motorcycle Live is currently revving up the crowds at the NEC in Birmingham. It's the premier UK motorcycle show and if you've not been for a while, or if you've never been at all, maybe this year is the time to change things. There are more chances to ride a bike there than ever before, you can try out new bikes on the road, have a go at trials, or off-road riding under the watchful eye of the experts inside the halls. If you're a newbie and are looking for a way to try a bike out to see if you'll like it the Get On experience is the perfect place to 'have a go.' Young two wheel fans aren't neglected either with the Honda 'My First licence' experience where youngsters can ride a bike for the first time. Prefer to watch? Freestyle FMX and stunt shows are on throughout the day if you want to see how the pro's do things…
Aside from all the major manufacturers showing off their recently revealed machinery you can also check out the latest kit, clothing and accessories on the trade stands. Scooter riders should be sure to visit the Knox stand where a top barber will trim your locks and shape your beard as part of the Studio Collection experience. Their new jeans and casual but protective riding kit makes the perfect scooter riding kit.
Elsewhere at the show, Watsonian-Squire has just launched a new sidecar combination for the ever-popular Vespa GTS, it's a nice way to transport the family around Wallace & Gromit style. The sidecar costs £3995 plus fitting though so it might have to replace the family car…
How much and when?
The show runs until December 6th and tickets cost £20, bike parking is free but car parking costs £12. Kids 10 and under are free (as are OAP's), children 11-16 cost £9.