You know winter is well on its way once the show season kicks off but it's the perfect way to get your two-wheeled fix over those dismal months. Of course Motorcycle Live also gives you a chance to see, touch and sit on all those new machines that will be in the shops in 2018. Here's a quick look at what's on, when it's happening and how you can save some cash.
When and where?
Motorcycle Live takes places from 18th-26th of November at the NEC in Birmingham. If you're travelling by bike or scooter parking is free. If you're going by car you can pay in advance for reduced rate parking and also get 50% off the admission price to the National Motorcycle Museum, which is adjacent to the NEC (if you have time after a hectic day at the show).
Tickets
Advance tickets are on sale now at the reduced price of £19.50, £12 for seniors and accompanied children aged 11-16 pay just £1. A special £25 advance ticket not only gets you into the show but you'll also get a Spada Gonzo bag worth £29.99. Advance ticket sales close on November 17th and there's a £1.50 booking fee. You can also pay on the door.
You can book tickets by calling: 0844 581 2345 or by visiting www.motorcyclelive.co.uk
Attractions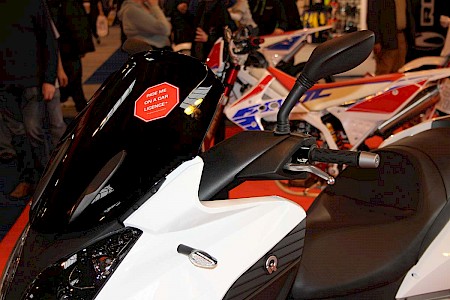 Aside from being able to see all the new and most of the current bikes from the 38 manufacturers at the show you'll also be able to watch and take part in lots of live and interactive entertainment. There are no less than 17 FREE live features and ten chances to ride at the show. From Honda's First Licence experience for young kids, to the Motorcycle Industry backed Get On scheme for novices to try a bike/scooter, full licence holders can go on test rides and ride outs, or have a go at an off-road experience and much more.
New for 2017, BMW will have a brand new learner experience as well and there are two new riding experiences for kids, the Strider Adventure Zone and Youth Arena Cross MX Experience.
FMX Live
You can also watch the action-packed FMX Live show presented by Arenacross, if you've never seen Freestyle Motocross in action make sure you make it into one of the shows. This will be the final time it's on at Motorcycle Live. The shows run at 12:00 and 14:30 Monday to Thursday and at 11:30, 14:00 and 15:30 during the weekend.
Motorcycle Live app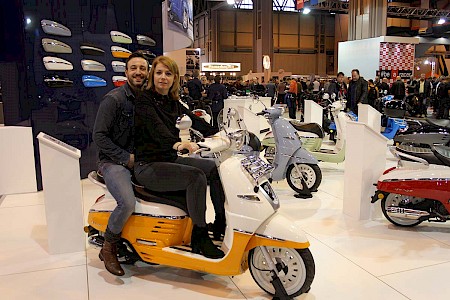 It's easy to miss things in the vast halls of the NEC but for the first time this year visitors can download the all-new Motorcycle Live app. Designed to be used whilst at the show it'll give live updates and notifications depending on your location within the halls. If something exciting is happening you'll know about it. The app will also give a full guide to the exhibitors, stands and features of the show.
To download the FREE Motorcycle Live app, visit Google Play or the App Store and search 'Motorcycle Live 2017' or click on the following links: Google Play:
https://play.google.com/store/apps/details?id=com.app_mcyclelive.layout&hl=en
Apple Store:
https://itunes.apple.com/de/app/mcycle-live/id1271848816?l=en&mt
Big names
Just wandering around the show you'll bump into plenty of familiar faces from the racing world, as well as the odd celebrity bike fan but big names at the show this year include, Jonathon Rea, John McGuinness, Leon Haslam and Michael Dunlop as well as Black horse stage hosts, Steve Parrish and James Whitham.
Win a Bike competition at the Lexham Insurance stand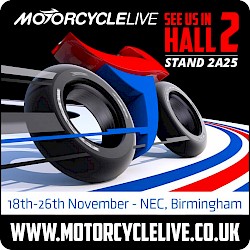 The Lexham Insurance stand will have four stunning scooters & bikes on display for all to see during Motorcycle Live. Visitors will also have the opportunity of entering the Win a Bike competition, all you have to do is complete the competition form at one of the four tablet kiosks at the Lexham stand to enter. Terms & conditions.
Don't miss out
Motorcycle Live comes just once a year, make sure you're there. It's a great day out for all the family, especially when it's only £1 to take the kids.