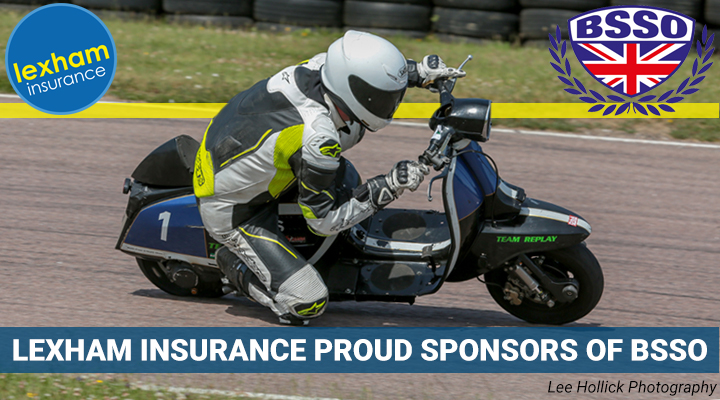 Lexham Insurance are pleased to announce a new sponsorship deal with the BSSO (British Scooter Sport Organisation) covering Live Feeds and Scooterpole which initially runs until the end of the 2019 season
Having been supporters of the scooter scene for many years including classic scooter rallies and clubs, Lexham are delighted to now provide backing to the BSSO, with a sponsorship deal which will enable the organisation to invest in the technology needed for improved video production for live feeds.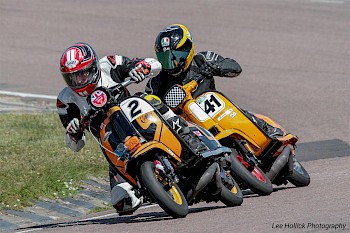 The sponsorship package also covers the qualifying "SCOOTERPOLE" which will see the rider, who has achieved the most pole positions, winning the Scooterpole trophy at the 2018 awards.
Speaking about Lexham's sponsorship deal Steve Chapman, Chairman of the BSSO said:
"Social media has gently transformed scooter racing over recent years. Our forum has been up for over a decade and served us very well in attracting more support. The medium is getting ever more sophisticated and now we can deliver live race footage to enthusiasts across the country.
I'm delighted to have support from Lexham, who already put so much energy into the scooter scene. This is a true collaboration, and I hope their expertise on social media combined with our reach to sports scooter enthusiasts will produce great results for all of us. I'm really looking forward to working with the team."
Lexham are looking forward to working with the BSSO for the remaining 2018 racing season and throughout 2019 – and we can't wait to see more scooter racing on social media!