Huge congratulations to our team who won the Diss Carnival Games for 2018!

Diss Carnival is a yearly celebration that takes place in Diss town centre and Mere Park, there is an array of events and music throughout the day, as well as the hugely competitive carnival tournament - where local businesses and organisations will put together a team from their employees to compete in the games.
The team members representing Lexham were: Olivia, Mollie, Aedan, George, Jake and Alex. They all competed in various games throughout the day in the scorching heat to come out victorious against a total of 5 other teams.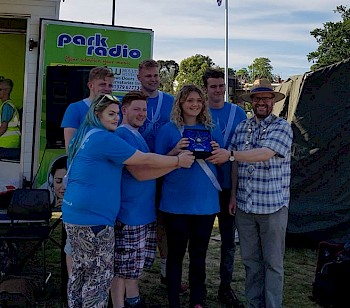 The events consisted of 4 games throughout the day, these were: human hungry hippos, colander head (catching a sponge in a colander on your team mates head), a water relay race and lastly everyone's favourite event - the tug of war.
The Lexham team won 3 out of the 4 games – only missing out on the win in the colander head game - and were awarded the "It's a knockout!" trophy presented by the mayor of Diss, Trevor Wenman.
Lexham were also one of the main sponsors of the carnival, as we are proud to support local events where possible in our hometown of Diss.
The Lexham team that competed are already looking forward to the carnival next year, where they will look to defend their title! If you get a chance to visit Diss, the Carnival is highly recommended as a great day out for the family – and hopefully the weather is just as nice as it was this time around!