Are you one of the increasing number of people who are going on cycling tours?
It seems more and more people are exploring the world on a bicycle, totally self-sufficient, with all they need strapped to the bike, giving a true sense of freedom and adventure. Before you set off on the road to enjoy a long cycle trip it is important to get the right luggage solutions for you, in this blog we'll quickly talk about your potential options.
With so many cycling luggage products out there to choose from, finding the right solution to carry your kit on the bike can be hard, it is important to tailor your kit to the kind of ride you will be doing.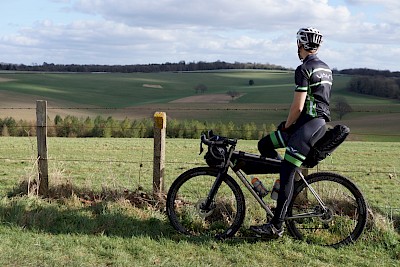 The new trend, which I'm seeing more and more of, seems to be the use of frame bags and handle bar bags, especially for the off-road touring where you can encounter some demanding rough terrain, so it's imperative that your bags do not move around or make the bike feel unstable. Not just on mountain bikes, people are now using gravel bikes, which is definitely a growing trend.
Now on road bikes people are using frames bags. They seem to look more aero dynamic and easy to access your things on the move with top tube bags.
With all the light weight clothing available you can simply roll everything up as the bags seem to be a sausage shape.
Tip: if you are going off road then it's worth getting a short mudguard otherwise mud can cover the underneath of the saddle bag, or alternatively get a cover for the bag.
Removal of the bags can be a bit time consuming, especially removing every night if you have more than one bag on your bike.
With the traditional pannier setup, I have found for riding on the road, you can organise your kit much easier. They have a hard backing on the bike rack side which, depending on what kind of trip you're doing, is ideal if you need some well folded clothing. They are very handy to separate your dirty kit as you progress through your trip. Removal is easy, simply unclip the pannier and you have instant hand luggage. The rear rack also gives you an extra place to put your shoes or dry your kit whilst you're out on the move using a net bag.
Now you can fix panniers on any bike. If you don't have fixing points on your bike Thule have a fixing system. Once you get the hang of how they fit then it's quite simple. Instructions on YouTube are worth checking out.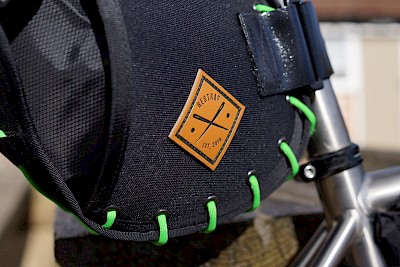 The down side is that when you get out of the saddle it does take some getting used to, as having the weight on the back and front, they are heavier than the frame bags, due to the fact that they have a bike rack.
You can also get pannier racks which connected to the seat post, but they tend to not be able to carry so much weight. The whole rack is easy to remove as they have quick release, so don't forget to remove the rack as it is very easy to steal. There are Allen key built ones available as well which are ideal for short trips and commuting.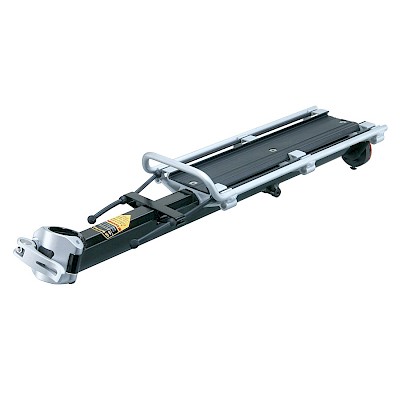 One of the problems I found was finding the right kind of set-up for my bike. When kitting your bike out with frame bags, I found this American website with loads of pics and options of how different people have set their bike up and advice about cycle touring, it's called cycle about worth having a look at.
It seems to be very easy to find panniers but quite hard to find frame bags of good quality. I came across these two manufacturers with a great range of frame bags for all kinds of adventures Restrap and Alpkit
Happy exploring………………