First of all, let's start with the obvious question most cyclists ask about bearings, what makes ceramic bearings better than standard steel bearings? Well, they are more corrosion resistant, longer lasting, require less lubrication and also, they have less drag than standard steel bearings because they handle heat much better. Well, that is the theory anyway, I wanted to put this to the test.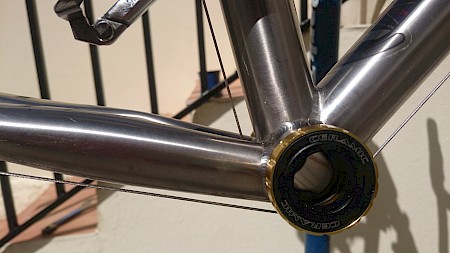 When having a good look about for ceramic bearings in your local shops or online you will see most ceramic bearings cost in the range of £80 to £200.
I however, wanted to find cheaper than this, so I went on a quest to find a budget friendly bottom bracket with ceramic bearings which I could put to the test, to see if they are any good and worthy of replacing the standard steel bearings.
After searching I came across Cyclomonster, a cycle shop based in Derby, which had ceramic bottom brackets and bearings called the Aerozine Hollowtech 2 in stock. The Aerozine are available in a few funky colours and came in at the bargain price of £36.95! I thought they would be worth a go and at that price, at least if they're not that good, then I hadn't broken the bank in the process.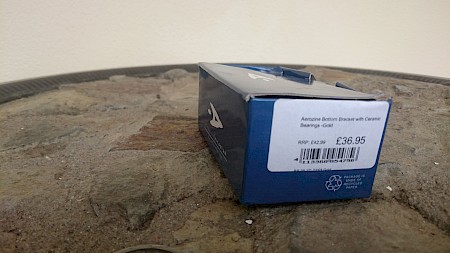 Upon initial inspection when the Aerozine ceramic bearings arrived - I was pleasantly surprised. You could already see the quality was very good and they were nice and light. When using the tool to tighten the bottom bracket, there were no bur marks left behind from using it, which means the quality of the bottom bracket shell was good.
After fitting they felt very smooth, which gave a lovely clean pedal stoke, with some standard bottom brackets you can feel a little drag from the grease on the bearings, I didn't notice this with these new ceramic bearings.
I can confidently say I have put this bottom bracket and ceramic bearings to the test, I have covered over 1500 kilometers which involved a granfondo, a duathlon, loads of mountain terrain and training in heat and rain. After covering this distance, I removed the chain and pedals and gave the bottom bracket a spin, bearings are still running nice, free and smooth as you can see by the short video below.
So far this has been a great product, I am very happy with the performance of the Aerozine and would highly recommend. It is a bargain ceramic bearing and bracket that you can definitely notice improved performance with when compared to the standard steel bearing.
A serious bargain.