If you have read any of my previous reviews before you'll know that I really do put products to the ultimate test, a small trip around the town doesn't cut it with me - a product has to prove it's value and quality over time. On this occassion I have been able to get my hands on the KALAS PASSION X7 Bib Shorts

I received these shorts in April and have used them on and off all the way to the end of July, so it's fair to say I have had plenty of time to get a good opinion on them. During these months apart from my usual high levels of cycling activity I also competed in two significant cycle challenges that would make or break any cycling product.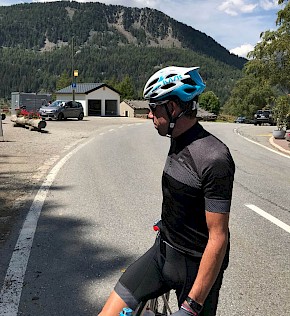 First up, was my ride across Portugal. Five stages of road cycling from North to South of Portugal covering over 740 kilometers. Admittedly, this was not my first time doing this event but it's fair to say it does give you a good idea on how comfy a pair of shorts are! Not just leaving things there, I also wore these shorts for a test ride across the Atlas Mountains in Morocco; an awesome experience but more of this in a future blog. Both of these challenges were gruelling tests for these shorts, both times taking on unforgiving conditions whether it was the blaring heat of Portugal or the gravel roads in Morocco – these shorts were taking on everything you can imagine, a lot of dust and dirt!
Due to the scenarios I was in, they weren't always treated and cleaned by flinging them in the washing machine. In some cases, I had to wash the shorts in bathroom sinks, showers, whatever was available as I had limited space on the bike. Due to the high quality material of these Kalas Bib Shorts though you couldn't tell how much testing I had put them through, they still look new and are still going strong.
One of the most important questions, are they comfortable?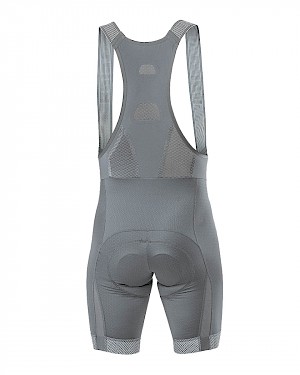 They take a couple of washes to bed in properly, but lets be honest that's exactly like most cycling shorts. When they have bedded in, they really are comfortable, snugly fitted on your bum and perfectly compressed on the legs and no annoyances at all after all that time of riding. With anything like this though, I would always advise to use the size chart on the Kalas website as Bib Shorts are a very personal thing, it's like getting the right running trainers to fit - everyone's different!
Little extras - the sign of quality
An ideal extra on these KALAS PASSION X7 Bib Shorts is that there is a little pocket, which will hold anything to hand and is conveniently positioned on the bib strap. There is also a reflective gripper on the legs, perfect for those dusk or dawn rides. As well as looking good, the reflective material works really well when the light strikes it, as shown in the photo (gallery).
Like the Jersey in my last Kalas review, it also comes with the stylish packaging and washing net. In my opinion it adds a touch of class to the whole purchase experience, a great value for money.
Summary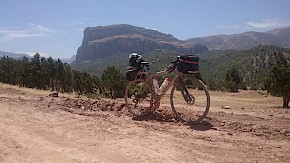 After all the abuse they've had, ride across Portugal, and taking on the Atlas Mountains in Morocco, they only have very small signs of wear - something I was pleasantly surprised about as normally cycle shorts wear in the inside of the leg where the saddle is. I have been very impressed by the quality and comfort of these Bib Shorts, to last such tests along with my other cycling activity and still be in the condition they are in now is very impressive. I've taken pictures (gallery below) for you in their current condition after reviewing these shorts, and you can see that the carbon pad has not broken down at all.
It is worth noting that all the testing has been done with chamois cream being used.
This is another bit of kit that goes onto my favourites list!